ARTICLE
G7c: The world's hardest-working connected gas detector
30 May 2019
Blackline Safety's G7c connected safety device uses integrated 3G/2G connectivity to wirelessly link your team to real people, while automating data analytics and compliance reporting.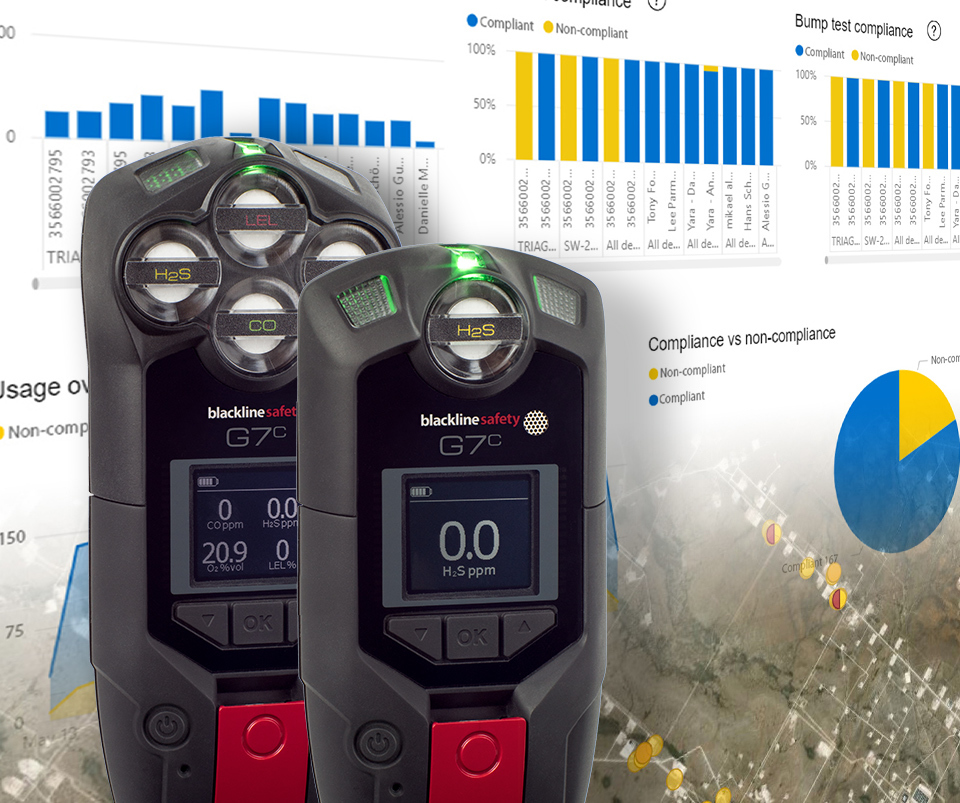 For example, should a gas leak, injury or health event occur, G7c confidently accounts for everyone's wellbeing and whereabouts in real-time; no call for help ever goes unanswered.
When an incident occurs, the clock starts — and it doesn't stop until help arrives. What happens in between is in your hands. If an employee falls from a ladder, dangerous weather is approaching, or an explosion or gas leak has occurred, each passing minute without action could mean a worker not going home to their family.
G7c automatically watches over employees and lone workers. All safety incidents are communicated to 24/7 live monitoring personnel who can mobilise responders to an employee's exact location or trigger an evacuation in real-time. With a two-way speakerphone, monitoring personnel can communicate directly with the worker, providing critical insights and situational awareness for optimised emergency responses.
G7c delivers an exclusive customisable modular design, delivering the ability to expand functionality with a range of plug-and-play cartridges and a range of gas sensors. Choose from a Standard, Single-gas, Multi-gas diffusion or Multi-gas pump cartridge to address the needs of your work environment — everything is completely configurable to meet the needs of every industry, application and scenario.
G7c devices collect more data than ever before, automatically streaming it to the Blackline Safety Network when in areas of cellular coverage. All event and alert data is time and location- stamped, powering Blackline Analytics' reporting platform. Bump test and calibration data is also communicated seamlessly, for live compliance visibility and reporting. Teams can easily analyse their data without ever having to manually collect and compile anything.
Blackline Safety provides several service add-ons to help keep teams safe, including:
A range of plug-and-play cartridges
A portfolio of trusted sensors including CO*, CO-H, CO2, Cl2, ClO2, COSH, H2, H2S*, HCN, LEL, NH3*, O2, O3, PID, SO2 *High-range options available
Exotic gas sensors, including PID
Pump for confined spaces and leak checks
Real-time alerting to supervisors or control room
24/7 Blackline alert management
Two-way voice calling
For more product updates, follow Blackline Safety Europe on LinkedIn or visit the company at Safety & Health Expo, stand SH3680.
YouTube product video: https://youtu.be/J_J_ntZ_3RI
OTHER ARTICLES IN THIS SECTION