ARTICLE
DSS named as a top consultancy in asset performance management
09 December 2019
DuPont Sustainable Solutions (DSS) has been named by independent research firm, ALM Intelligence, as a top asset productivity and reliability consulting firm that creates impact for clients across industry sectors.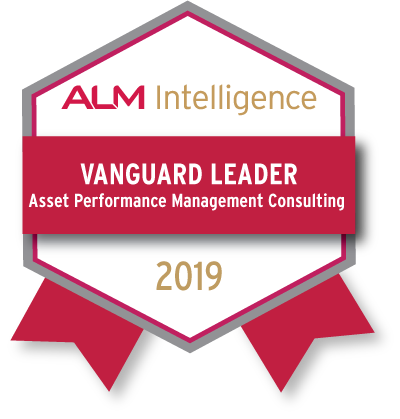 The September 2019 report ALM Vanguard of Asset Performance Management Consulting Providers assessed the capabilities of 30 asset performance management firms based on their capacity to achieve results for clients.
ALM Intelligence also recognised DSS as 'Best in Class' for both Client Capability Development and Needs Assessment.
The report says: "DuPont Sustainable Solutions' consultants, many of which are veteran plant managers, engineers and safety experts, bring unmatched hands-on credibility to clients that enable a highly collaborative and trust-based experience in developing and implementing best practice solutions tailored to the client's environment."
ALM Intelligence also praised DSS for being "unique in benchmarking what is perfect or most appropriate for the client. With projects across the world, the firm is highly attuned to cultural differences, modifying their approach and tailoring solutions to client maturity, practical reality and environmental constraints."
For more information, visit: www.consultdss.com and http://bit.ly/32snv9m.
OTHER ARTICLES IN THIS SECTION