ARTICLE
Anti fatigue mat
03 August 2018
If you need anti-fatigue matting that is strong, comfortable, fire resistant, oil resistant and can be ordered in a custom length, then PinnacleMat from First Mats is the answer.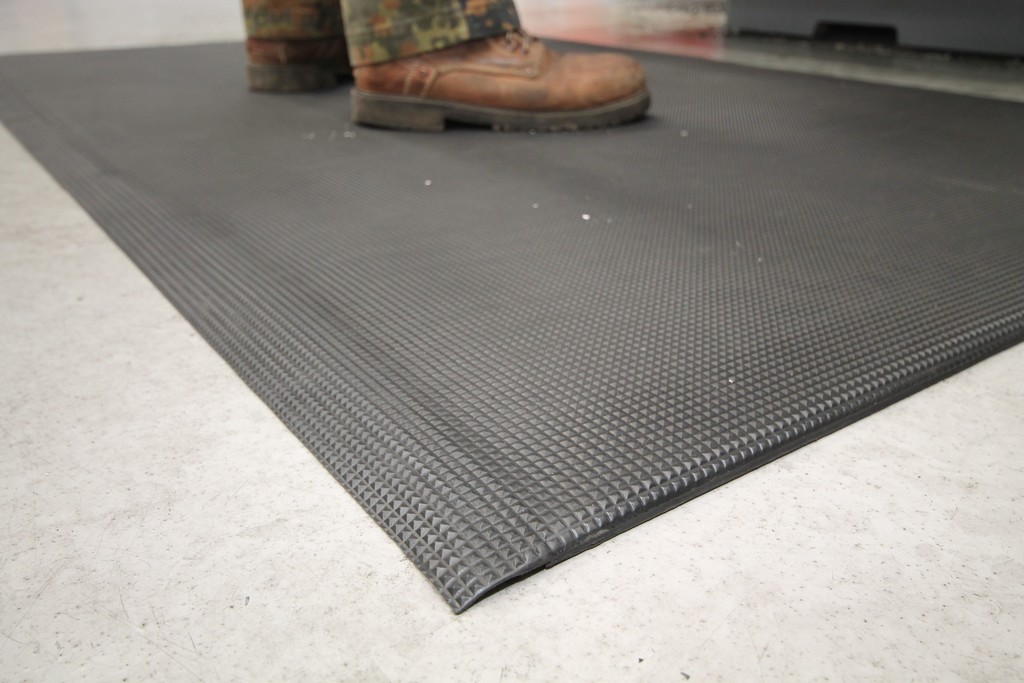 The comfort is provided by a soft foam centre which helps to fight worker's fatigue, whilst the PolyNit material creates a protective layer that fully encapsulates the mat. This makes it suitable for almost any industrial environment, helping to improve health and safety practices even on wet and oily floors.
Standing on your feet all day can lead to a variety of serious health problems including lower back pain, varicose veins, swollen feet and long-term orthopaedic conditions. In fact, there were 9 million lost working days in 2016/17 due to work related musculo-skeletal conditions (WRMSDs).
Anti-fatigue mats have been developed to fight the effects of prolonged standing by easing pressure on joints and muscles whilst also encouraging better blood circulation around the body. Good quality anti-fatigue matting can increase morale, boost productivity and reduce downtime, so choosing a great quality mat is a great investment for any business, according to First Mats.
PinnacleMat is said to be the first of its type and was a finalist in Tomorrow's Health and Safety Awards. Since its introduction at First Mats, it has proved to be a hugely popular option, with many customers enjoying a mat that eases pressure on joints and muscles, without worrying about it being damaged by oil and water spills. Customers also have a choice of three standard sizes, starting at 60cm x 90cm for individual workstations, or the option to order the matting in any length needed up to 18.3m long.
In addition, the raised diamond texture surface that inspired the name for the mat helps to increase grip levels, reducing the likelihood of this type of accident occurring even around machines where water, oil and machining debris is present.
Quick Facts"
10mm overall thickness/height.
Slip resistance tested to R11 under DIN 51130:2010.
Fire resistance classification Dfl-s1 according to BS EN 13501-1:2002.
In tests conducted, PinnacleMat showed no visible signs of corrosion or damage when fully submerged in both of the following chemicals:
Castrol Alpha SP 320 Industrial Extreme Pressure Gear Oil
Pac 89 – Phosphoric Acid Cleaner
OTHER ARTICLES IN THIS SECTION