Delivery fleet is Ultra Low Emission ready
10 December 2019
The AFI group of companies has announced its inhouse delivery fleet is Ultra Low Emission ready across the UK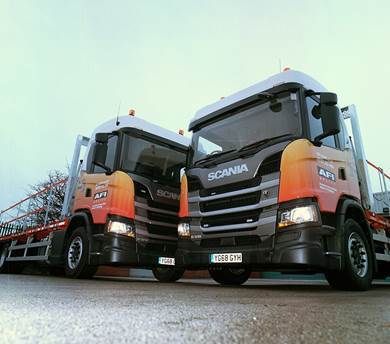 To help improve air quality, an Ultra Low Emission Zone (ULEZ) now operates 24 hours a day, 7 days a week, every day of the year in London. Most vehicles, including cars and vans, need to meet the ULEZ emissions standards or their drivers must pay a daily charge to drive within the zone.
The ULEZ started operating, (and replaced the T-charge) in April and initially covers the same area as the Congestion Charge. For heavy diesel vehicles (buses, coaches, lorries) the ULEZ will be extended to cover the whole of Greater London in 2020.
The Euro 6 standard was introduced in September 2015, and vehicles sold from this date need to meet these emissions requirements. The aim of Euro 6 is to reduce levels of harmful exhaust emissions, both in petrol and diesel vehicles. All AFI's delivery fleet are Euro 6 compliant not just in Central London. In addition, all AFI vans servicing powered access customers across London are Euro 6 compliant and by September 2019, AFI's entire van fleet will be compliant.
Over recent years AFI have invested heavily in a rolling programme to provide an inhouse transport fleet to take full responsibility and control of every aspect of the delivery process for their powered access fleet. AFI has increased the efficiency of the fleet by strategically locating the vehicles throughout their UK depot network to ensure that the MEWPs are delivered to customers quickly and collected promptly.
AFI goes beyond compliance when it comes to the MEWP delivery fleet and the company takes additional measures to reduce emissions. Even though the engines themselves are getting cleaner, AFI goes beyond that. Features such as driver performance systems and fold forward ramps help to reduce emissions and have further reduced fuel consumption by approximately 10%.
OTHER ARTICLES IN THIS SECTION