ARTICLE
Safe & secure
08 May 2018
The Pilz SecurityBridge protects the configurable, safe small controllers PNOZmulti and the automation system PSS 4000 from network-based attacks and unauthorised access. Plant and machinery are thus not only safe, but also secure, which ensures the safety of employees and increases the availability of the machinery.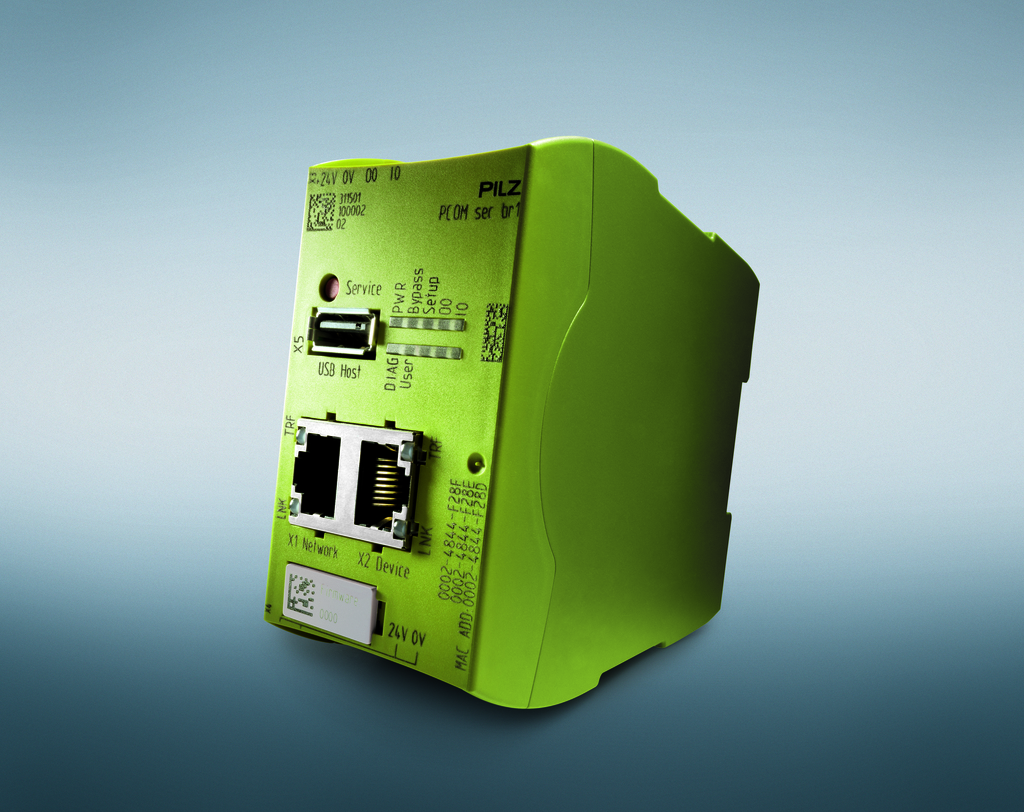 Safety needs to do both – not only ensure protection for humans and machinery, but also offer the necessary degree of flexibility and availability in the smart factory. This requires a holistic approach in terms of safety & security, which can be supported through hardware solutions such as the Pilz SecurityBridge.
Safe, but also secure With SecurityBridge, Pilz is expanding its product range to include the area of Industrial Security. The Pilz SecurityBridge protects the connections between the programming/configuration tools and the hardware controllers from manipulation by detecting unauthorised changes to the automation project, for example. The SecurityBridge acts as a firewall. However, unlike generic firewalls, they do not need complex configuration; thanks to application-specific default settings they are easy to commission using the plug-and-play principle. As well as benefiting from the security aspect, users also enjoy higher plant availability because only the data that is necessary (authorised configuration and process data) is transmitted.
Secure by design Pilz will also develop future products from the perspective of security, within a TÜV-certified process in accordance with IEC 62443-4-1.
Aspects such as threat scenarios, strengths and weaknesses of protocols or encryption methods are taken into consideration from the outset. The following is true in networked plants: Without security, the machinery safety can also no longer be ensured.
The same applies for both security and safety: To ensure that technical measures can work, these must be accompanied by organisational measures such as handling instructions, procedures and training. The Pilz Academy therefore offers training courses on the topic of industrial security.

OTHER ARTICLES IN THIS SECTION