Merging automation and safety functions
02 February 2017
Pilz is launching a new generation of field level devices with the decentralised I/O system PSSuniversal 2. It consists of the PROFINET communication module and a selection of I/O modules.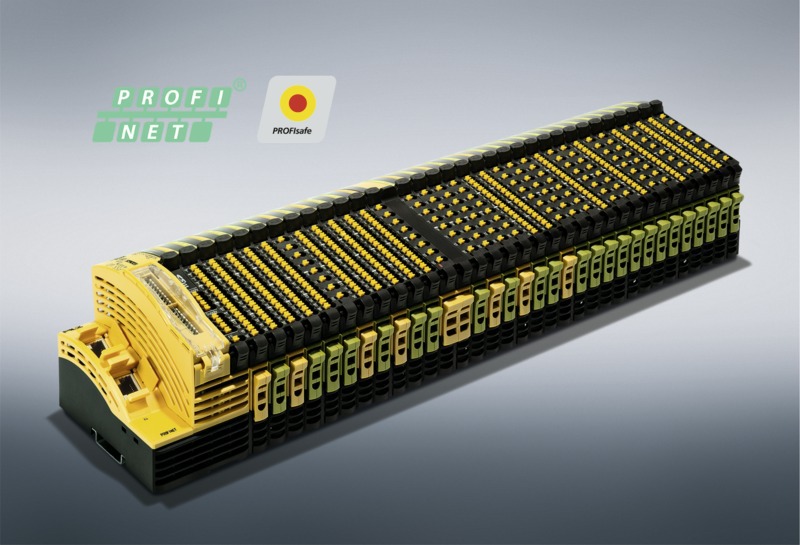 PSSuniversal 2 provides flexibility, openness and granularity in one system – for safety and automation. The merging of automation and safety functions along with both technical and mechanical improvements help users to save time and costs right from the planning phase.
The new three-part system design is said to significantly reduce the work involved in service and maintenance: diagnostics can be performed with extreme precision in the remote I/O system. This enables errors to be located and rectified quickly. Modules can be hot-swapped. As a result the head module can be swapped without having to reconfigure. An additional benefit is that it is no longer necessary to completely dismantle the system to swap the backplane.
Users can build the system structure quickly and simply on screen via "drag & drop": thanks to the new configuration tool PASconfig from Pilz. The structure is logical so users are guided through the manual installation step-by-step.
OTHER ARTICLES IN THIS SECTION