ARTICLE
Safety shoes for food workers
22 March 2018
Aimed at increasing wellbeing for workers in the food processing, catering, front-of-house and butchery industries, the RedLion from U-Power feature the company's new mid-sole with Infinergy which returns over 55% of positive energy to the wearer by making the insert spring back into its original shape immediately after impact helping to maintain the wearer's energy.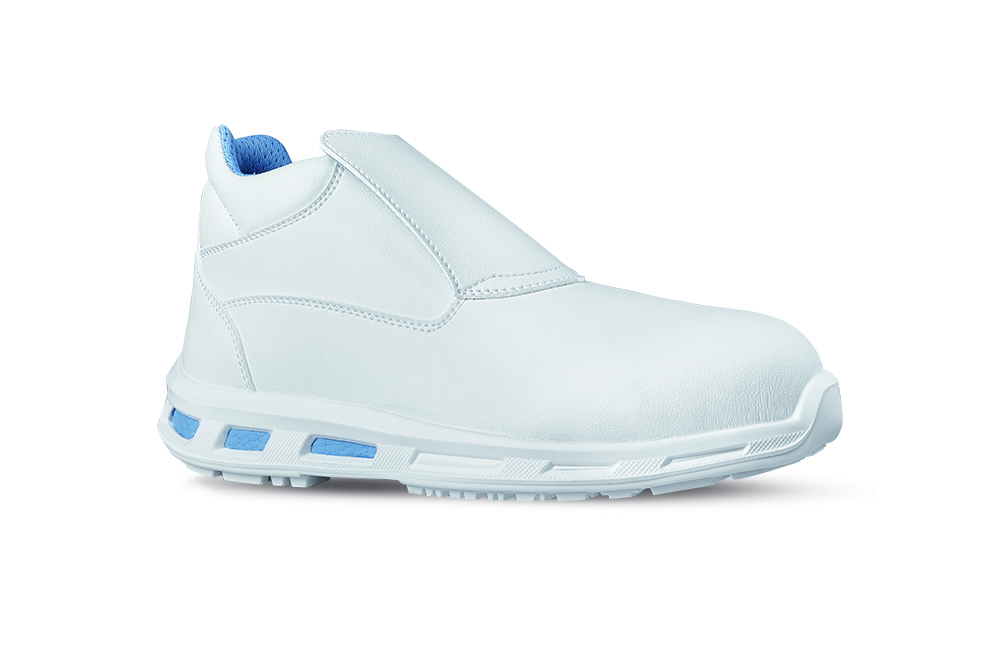 The RedLion is said to dramatically reduces stress, pressure, fatigue, backache and other musculoskeletal disorders and increases comfort and performance thanks to this insert.
All shoes in the sporty new catering range are wipe-clean and water resistant, important qualities in the food and catering sectors, where water, oil, grease or food are often present on the floor.
All styles boast self-cleaning cleats, giving excellent slip-resistance and protection from slips, trips and falls, and are classed SRC, meaning they have more than met the specified requirements when tested on both wet ceramic tiles and steel with glycerol. With a coefficient of friction (CoF) of 0.82, the shoes have surpassed the industry standard by almost a factor of three. All are available in unisex sizes 2-11 (35-46).
OTHER ARTICLES IN THIS SECTION