ARTICLE
Ladies first
12 December 2017
Building on the success of its RedLion safety footwear range, U-Power has launched four styles specifically designed to fit the shape and contours of a woman's foot.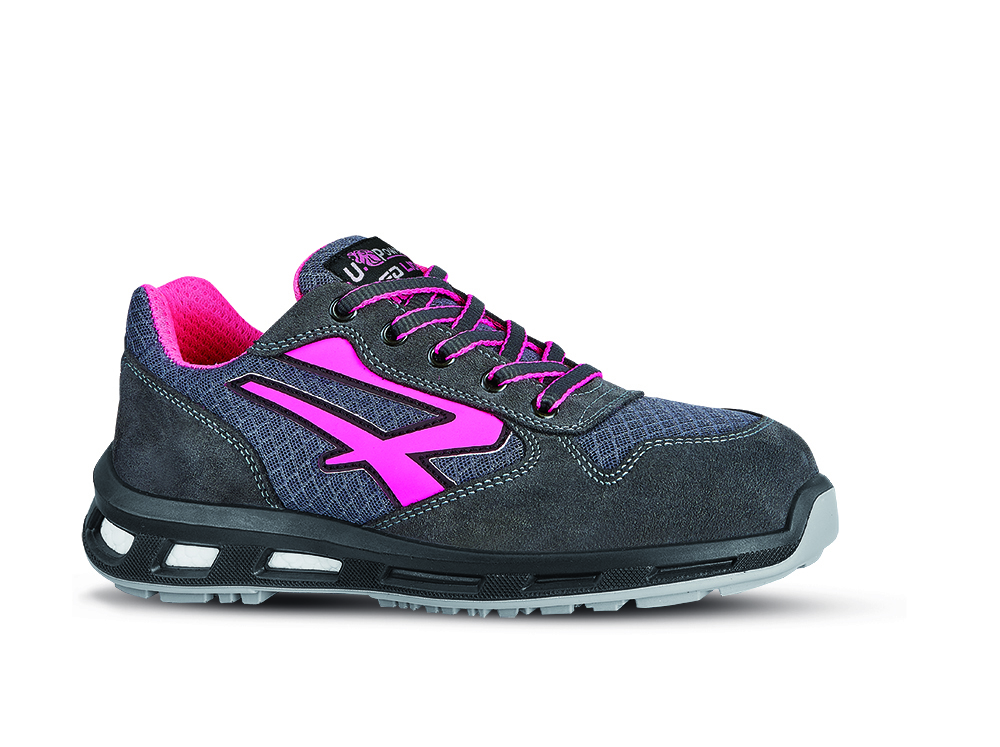 The shoes are made on special lasts that perfectly match the form of the female foot – which differs in many ways from the male foot – so ensuring perfect fit and all-day comfort for ladies, and increasing their health and wellbeing.
The attractive and sporty shoes feature new mid-soles with Infinergy. The patented technology returns over 55% of positive energy to the wearer by making the insert spring back into its original shape immediately after impact, so helping to maintain the wearer's energy for longer periods than a conventional shoe. The RedLion dramatically reduces stress, pressure, fatigue, backache and other musculoskeletal disorders thanks to this insert.
Produced in a range of desirable colours, all four 'RedLioness' styles – the Verok, Cherry, Lolly and Candy – are made exclusively for women, and feature U-Power's Airtoe aluminium toe cap, pierce-, oil-and slip-resistant soles and a breathable foodtbed. Available in sizes 2 to 8 (35 to 42), Verok, Cherry and Lolly are rated S1P, while the leather Candy is rated S3 owing to its water resistance.
Stuart Thorne, U-Power's Managing Director, said: "The RedLion range is showing sensational growth – over 200,000 pairs have been sold since its launch earlier this year, far exceeding U-Power's expectations, thanks in part to its mid-sole using Infinergy®. More than 40 unique styles are now available, and more are in development in response to demand.
"The RedLion ladies' range could be the largest selling ladies' range ever in the world of safety shoes. It gives unprecedented comfort, styling and performance, and is the perfect fit and shape for ladies. All styles boast one of the best anti-slip soles ever produced, giving exceptional grip. They also have a defined heel, so they can be safely used on stepladders.
"RedLion is going from strength to strength with new models coming out all the time. Keep an eye out for them."
OTHER ARTICLES IN THIS SECTION