ARTICLE
Lone worker wearable
09 March 2018
SoloProtect, an international leader in lone worker safety, has expanded its range to benefit more clients.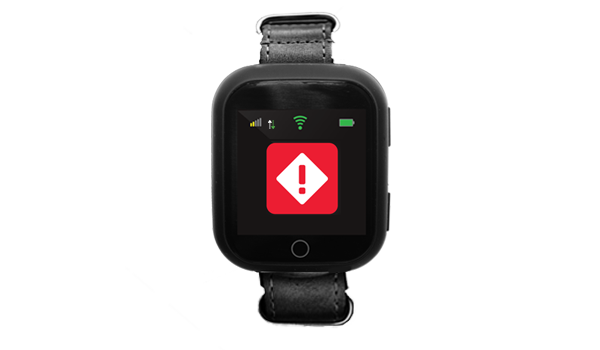 The SoloProtect Watch is designed to combine convenience, style, and true safety management in the form of a wearable.
It is described as incorporating market-trusted and discreet lone worker safety functionality into a user-friendly, smart-watch-style design. With features like Geolocation, two-way audio communication, and incapacitation detection, the Watch is an exciting addition for lone worker safety and joins the SoloProtect ID and SoloProtect Go devices in SoloProtect's ever increasing catalogue of dedicated and discreet lone worker devices.
As a wearable, the SoloProtect Watch addresses a worker's need for greater versatility, allowing the user to wear the device conveniently and securely on their wrist. For the diverse workforce, the icon-based user interface ensures the device is easy to navigate with clear and simple imagery that inform the user of the device functions. And as an added feature, the device also uses a pedometer to track steps and heart rate for those that are health-conscious.
An added benefit of the SoloProtect Watch is its ease of use, utilising functionality similar to SoloProtect ID and SoloProtect Go. The device has 'Red Alert' and 'Amber Alert' capabilities, which send out discreet audio calls to SoloProtect's EN 50518 Alarm Receiving Centre and provide situational background information, as part of a user's dynamic risk assessment. Combined with haptic feedback and a discreet design, all these features contribute to the device's effectiveness for those seeking a wearable.
Craig Swallow, SoloProtect UK MD, said: "We are delighted to announce the addition of the SoloProtect Watch to our range of discreet and fit for purpose lone worker products. We firmly believe wearable technology has now become part of everyday life for many users, and expanding its use into lone worker safety is the next logical step. The SoloProtect Watch, backed by our market leading Alarm Receiving Centre and SoloProtect Insights, our customer engagement portal, has the potential to help employers increase workplace efficiency and mitigate work related risk to both users and the business as a whole."
The SoloProtect Watch will be available from Q2 2018.
OTHER ARTICLES IN THIS SECTION