ARTICLE
Standards poster
28 March 2018
Pilz has produced a poster of the European Harmonised Standards associated with the Machinery Directive 2006/42/EC, the main legislation governing health and safety requirements for machines across Europe.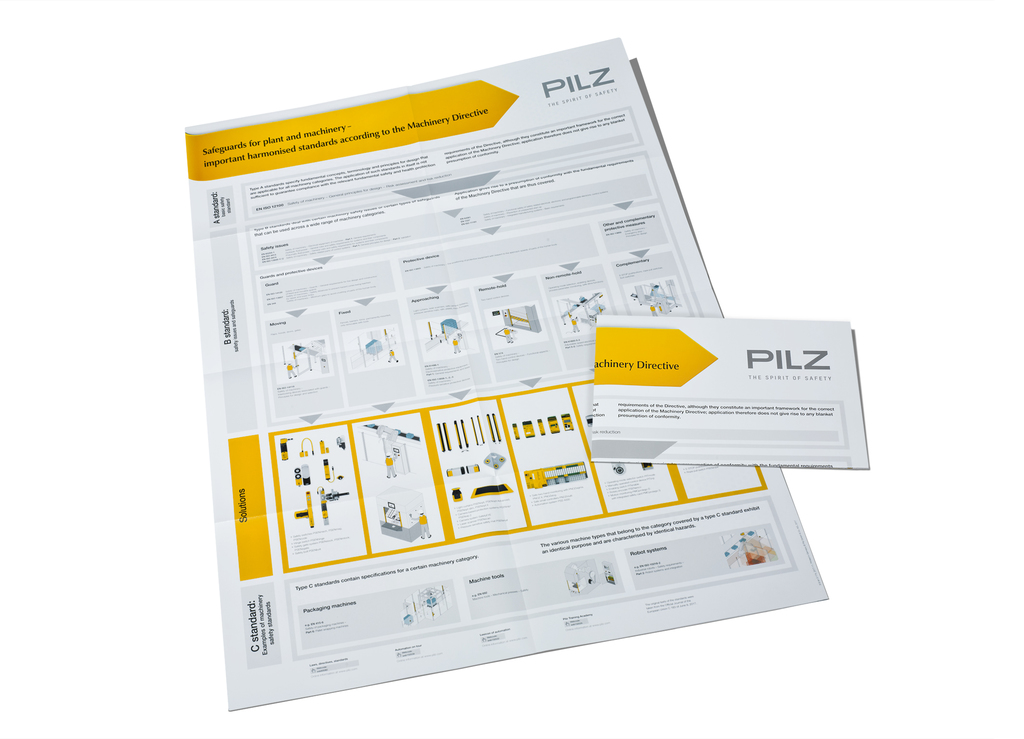 Setting the criteria for a safe machine, the Machinery Directive is supported by the following groups of European harmonised standards:
A-type standards specify basic concepts, terminology and design principles applicable to all categories of machinery

B-type standards deal with specific aspects of machinery safety or specific types of safeguard that can be used across a wide range of categories of machinery

C-type standards provide specifications for a given category of machinery
The new poster, entitled Safeguards for plant and machinery, offers an overview of the standards, while also highlighting Pilz products that can help machine builders comply with the standards. In addition, webcodes provide quick access to further, more detailed information on the Pilz website.
Follow the link to download the Machinery Directive poster in PDF format. To receive it in print format, email marketing@pilz.co.uk or call Pilz on +44 1536 460766.
OTHER ARTICLES IN THIS SECTION