Switch smartly, save energy
13 December 2017
With PITestop active, Pilz has a new range of E-STOP pushbuttons that can be activated electrically and indicates by illumination whether or not it is active.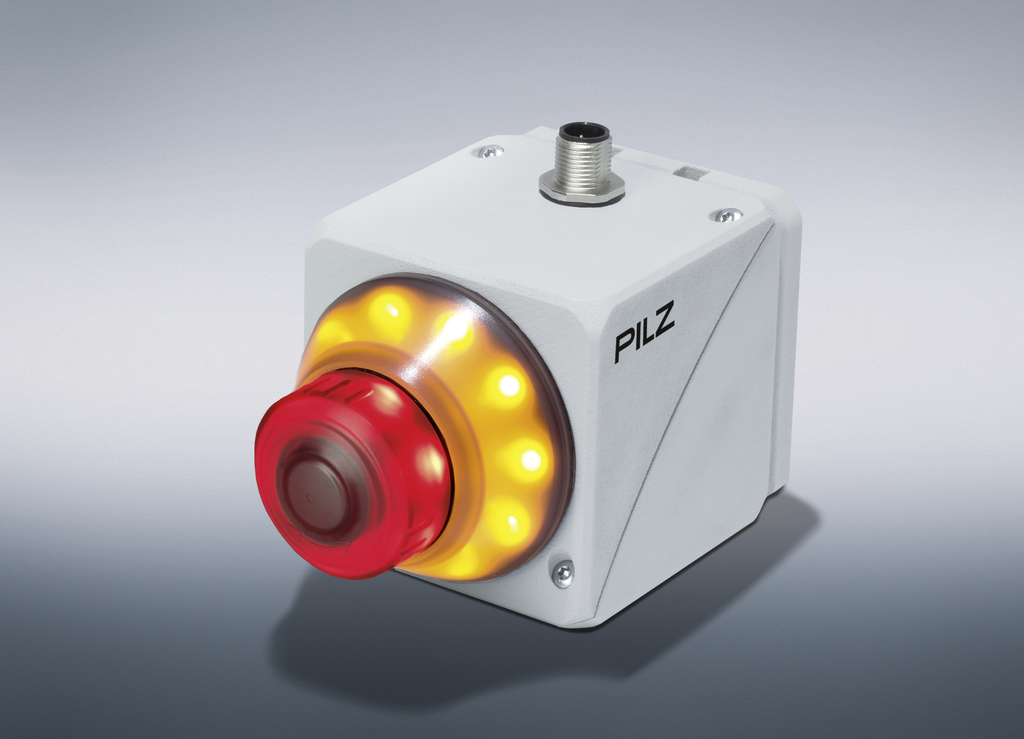 As well as the flexible modular nature of the range, users also benefit from a reduction in energy costs because it is no longer necessary to keep power applied to the entire plant in order to maintain the E-STOP function.
PITestop active is beneficial for plant and machinery in which plant sections are moved: it can be used to safely activate or deactivate machine sections as required, in accordance with ISO 13850. In conjunction with the control systems PNOZmulti from Pilz, which already support a modular plant design, it is simple to implement flexible safety concepts, as required in particular by the smart factory.
PITestop active is available in a variety of types for panel and surface mounting on the machine: the panel mounted version with protection class IP65 and the surface mount version with M12 connection.
PITestop active can be electrically activated and can be integrated into the safety circuit for this purpose. It is no longer necessary to deactivate the E-STOP manually. This saves you time. Equally, it is no longer necessary to put mobile operator panels away safely; they merely need to be safely deactivated, which increases safety. With PITestop active, the machine pool can be designed with greater flexibility and the operating mode can be switched more quickly on interlinked machines: from semi-automatic mode with lots of individual modules through to fully automatic mode, in which each E-STOP affects the whole chain.
Plant modules can be switched off or added in the process: so inactive machine parts can be switched off to save costs and energy – without the additional cover for inactive E-STOP pushbuttons. What's more, fast and unique assignment is possible in an emergency, because once the PITestop active has been operated, its status is displayed through permanent flashing. So the machine can be returned to service more quickly, increasing its availability.
PITestop active meets the requirements of the revised standard ISO 13850: The Machinery Directive places particularly high demands on the availability of the E-STOP pushbutton and the ability to recognise it clearly. Until now an inactive E-STOP had to be covered, to exclude any confusion in the case of danger. Sometimes this was difficult to implement in practice. Now, the revised ISO 13850 provides new design options. For the first time, this standard stipulates that a third status, "inactive", is defined for E-STOP pushbuttons. Safely monitored illumination through E-STOP pushbuttons now enables safe activation.
OTHER ARTICLES IN THIS SECTION