Certified machinery safety training
05 December 2018
Pilz Automation Technology has set the dates for its machinery safety training courses and workshops in 2019 and is now accepting bookings.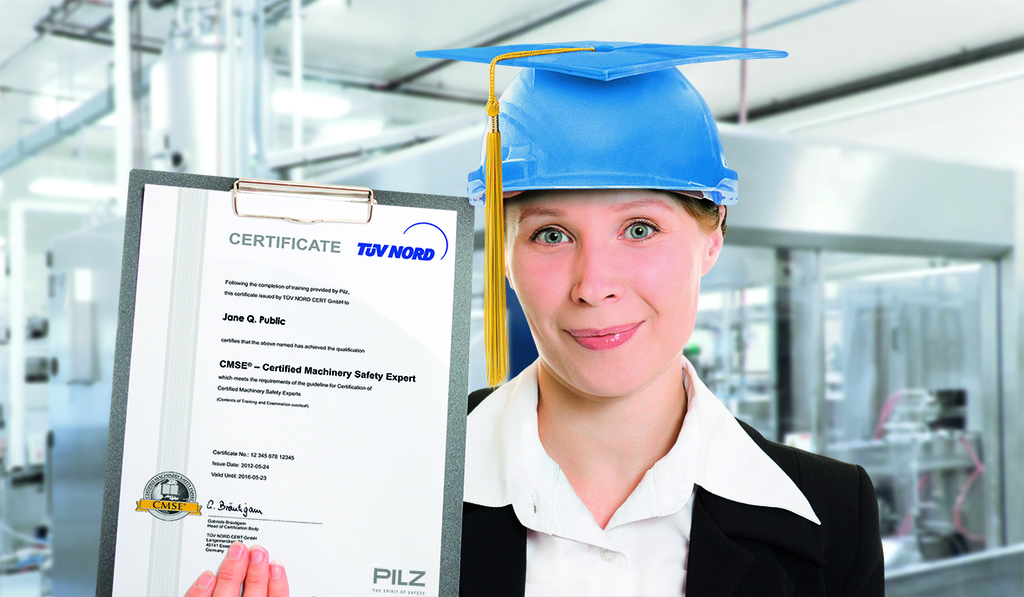 The company will continue to run its CMSE (Certified Machinery Safety Expert) course and will launch a new course – CECE (Certified Expert in CE Marking), both of which lead to an internationally recognised TÜV Nord certificate. In addition, the UK-focused four-day City & Guilds Machinery Safety accredited course will run every month.
Pilz will also be combining some of its courses to make them more cost-effective and accessible. The courses in question – PUWER & Risk Assessment Practical Workshop and Safety Design Incorporating EN ISO 13849/EN 62061 & Using PAScal Safety Calculator Software – have also been updated to make them more hands-on.
Other machinery safety courses being run throughout 2019 include:
Safe Human-Robot Collaboration
Electrical Machine Safety in Industrial Installations
Intermediate Machinery Safety Training
Courses specific to Pilz products
In addition to courses scheduled at the Pilz training facility in Corby, Northamptonshire, Pilz can also run courses at locations that are convenient for customers. Furthermore, if a company has specific training requirements, Pilz can tailor the course content to suit the needs of the attendees.
OTHER ARTICLES IN THIS SECTION