Tough tools
02 March 2018
Hultafors aims to deliver just about anything a professional craftsman might need for measuring, levelling and marking; striking, cutting and chopping; even prying and wrecking.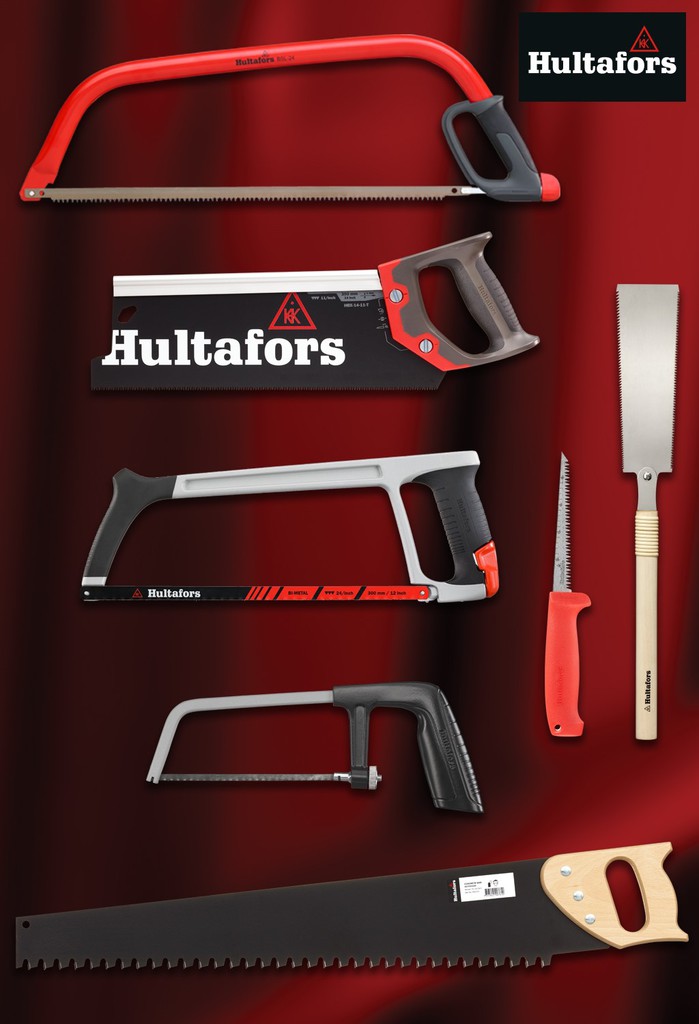 That's why the firm has produced a range of tools that can handle tough applications, last for ages and feel right when you're working on site.
Hultafors' HBX and HBS saws are well known for their top quality precision cuts and, to complement those models, there's a brand new range of cutting and sawing tools that include - Bow Saws, general purpose Short Hand Saws, Hack Saws, a Jab Saw, a Concrete Saw plus a superb Japanese Ryoba Saw which is perfect when you need a tool for the finest cuts made with minimal force.
So what makes these saws really different? Check out the blade tips for an easier start and ongoing sawing motion control; the easy-to-use blade exchange system; the extra-stable precision blades and the ergonomic to make sawing an easier and more precise experience.
OTHER ARTICLES IN THIS SECTION