Safety shoes arrive in UK
05 July 2016
Now part of the Hultafors Group UK's portfolio of premium brands, Toe Guard is said to deliver great value safety footwear for all kinds of working environments and weather conditions.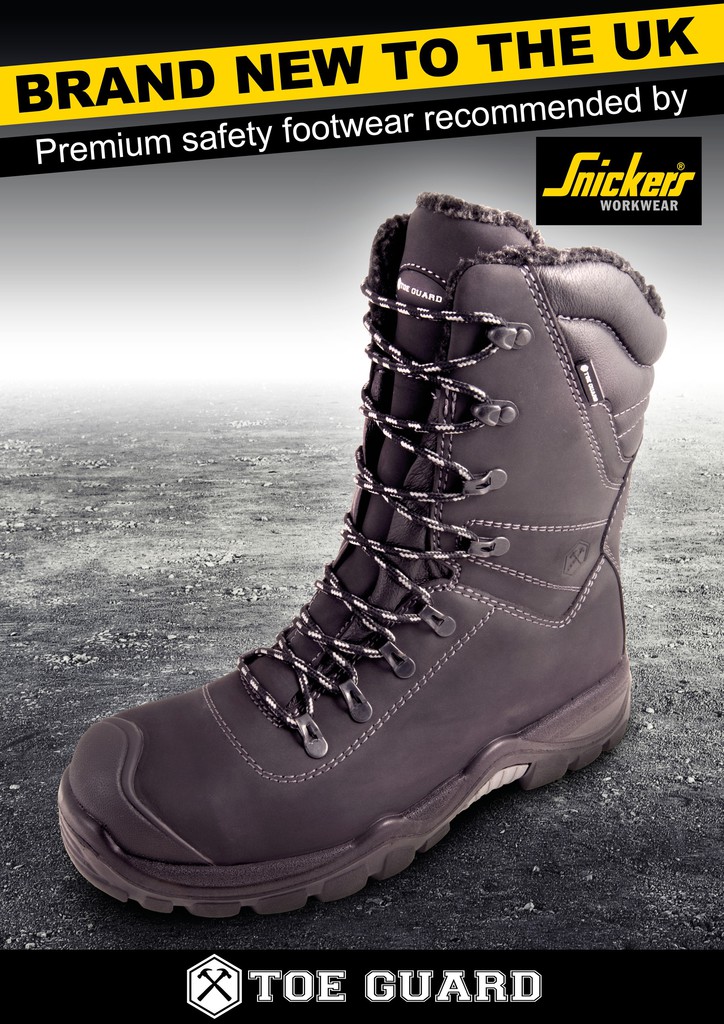 Starting at only £29.95, this range of safety shoes and boots is one of the fastest growing in Scandinavia where demands for safety, quality and value keep their shoes and boots one step ahead of the competition.
With a variety of different safety shoes and boots available in the range, every product has in-built hi-tech designs that combine top quality materials, ultimate comfort and maximum safety.
"Delivering this unique product family to the UK market is a natural step for us to become the leading company in the UK for Workwear, Tools and Safety Footwear" said David Clark, the Hultafors Group UK managing director. "The Toe Guard product ranges extend our offer of premium brands that are the natural first choice among discerning professional craftsmen and women."
OTHER ARTICLES IN THIS SECTION