Multi-beam protection
11 December 2017
SICK claims to have set new standards in the use of multiple light beams to safeguard the area surrounding hazardous machinery with the launch of the deTem Core family of safety light curtains for applications up to SIL3 / PL 'e' (Type 4).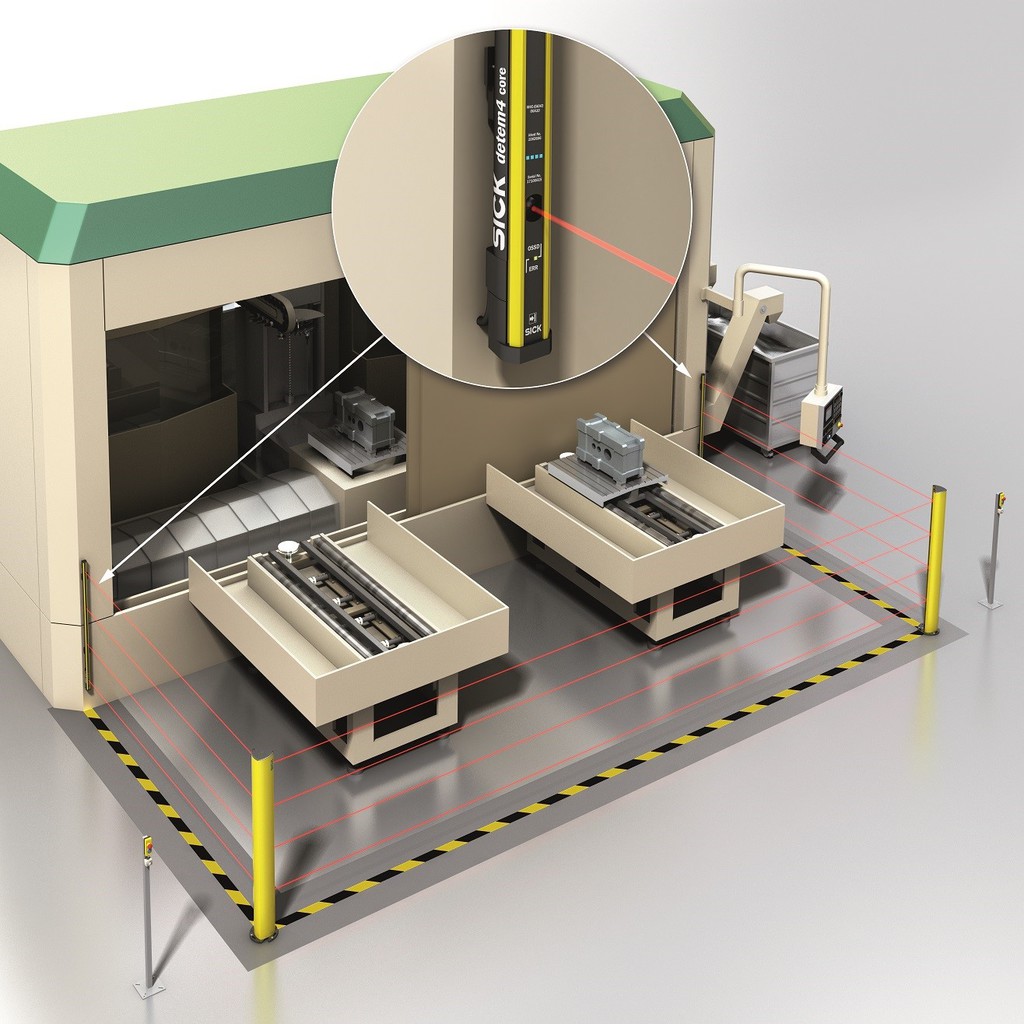 The deTem2 Core and deTem4 Core multi-beam range complement SICK's popular deTec4 and deTec2 light curtain range. The deTem's long range and space-saving capability enable the safety distances around machines to be minimised without compromising productivity.
"The SICK deTem4/2 Core multi-beam light curtains can be easily integrated into intralogistics machines, materials handling machines and packaging production lines," Dr Martin Kidman, SICK's UK safety product specialist, said. "They are particularly useful where long range access protection is needed, or where an alternative is needed to extensive physical guarding, or if multiple light curtains are being used to protect a large area.
"Setting up and commissioning the deTem light curtains does not require a PC, so operators can quickly be assured of protection against unsafe access with minimal interruption to operation. From the system integrator's viewpoint, the deTem2 Core and deTem4 Core models are also simple to incorporate into the safety system design."
The SICK deTem4 Core and deTem2 Core offer protection with two, three or four beams with beam separations of 500mm, 400mm or 300mm respectively and can cover a range up to a massive 80 metres, adding further versatility.
OTHER ARTICLES IN THIS SECTION