Rugged light curtain
29 March 2016
A tough addition to SICK's flagship safety light curtain family, the deTec4 Prime is an extra-rugged, high-performance light curtain that is easy to install and use. It is also suitable for harsh environments and exceptionally wide machines.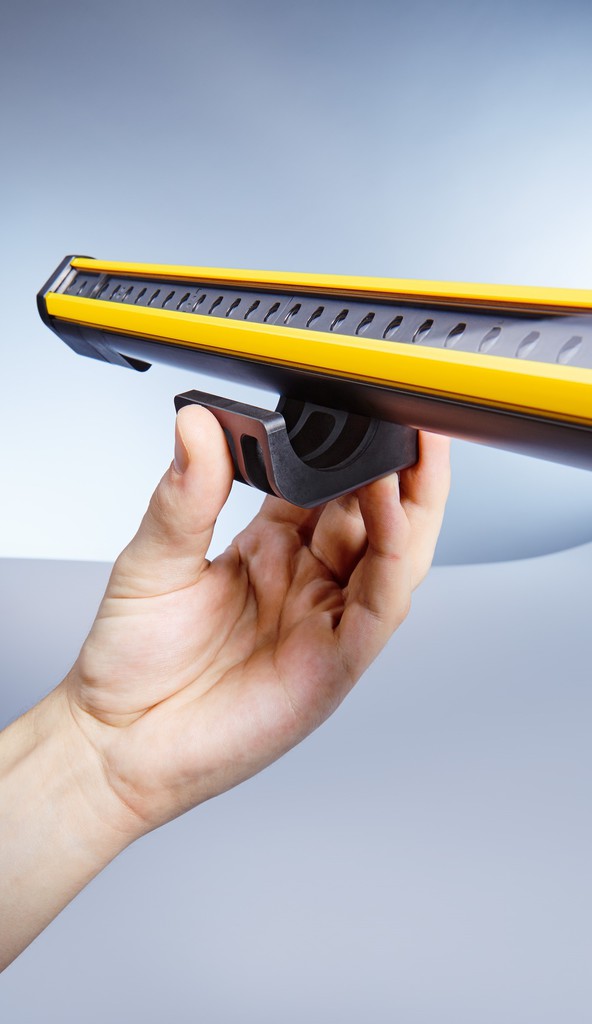 With the SICK deTec4 Prime, it is said to be easier than ever to achieve hazardous and access point safety protection up to PLe/SIL3. It is suitable for a wide variety of applications such as machine tool operation; automotive production; warehousing and logistics and FMCG goods handling and packaging.
With integrated laser alignment for simple installation, the SICK deTec4 Prime provides full end-to-end protection with no blind zones and a wide scanning range up to 21m. It complements the successful deTec4 Core safety light curtain which has set new protection performance standards since its launch in 2013.
With integral dip switches for simple in-situ configuration, the deTec4 Prime is quick and easy to commission without the need for a computer. Cascading up to three deTec4 Prime safety light curtains minimises wiring complexity and reduces the number of safety inputs in the control cabinet. The coded light beam option prevents optical interference between devices in side-by-side applications.
OTHER ARTICLES IN THIS SECTION