Home
>
Guardrailing for plant
Guardrailing for plant
07 December 2017
Kee Systems has supplied its range of safety solutions to the Veolia Water treatment plant in Wiltshire through its distributor, Ash Safety to provide effective protection for maintenance teams, ensuring full compliance with current health and safety requirements.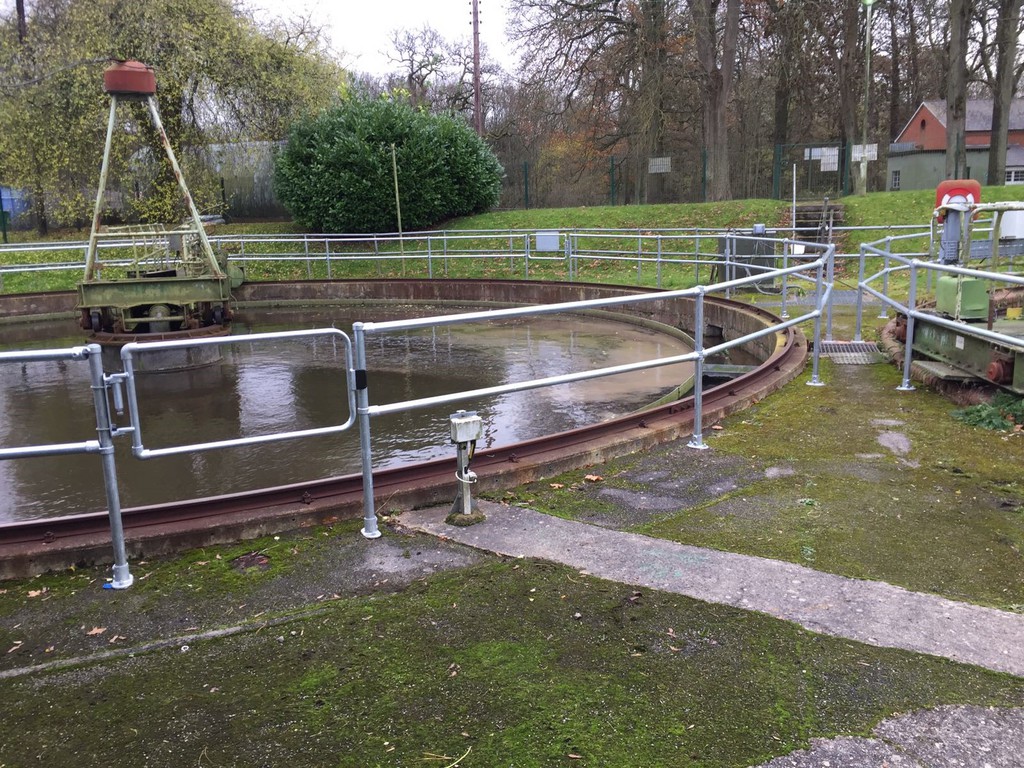 Located in Tidworth, the Veolia Water treatment plant provides water and sewerage services to both domestic and commercial customers in the local surrounding areas. The plant required a safety system that would meet current regulations, and one which could be installed quickly and efficiently, as the facility runs 24/7, so could not be shut down during installation. Ash Safety was the main contractor for this project, and having worked with Kee Systems in the past, specified a solution that included over 600m of Kee Klamp guardrailing for around the water tanks, seven Kee Gates, and 12m of BSG Open Mesh Flooring to cover the open areas and build walkways.
The Kee Klamp range offers impressive versatility and is suited to a range of guardrail applications. Manufactured from galvanised cast iron, the Kee Klamp system securely joins structural steel tube into almost any conceivable configuration across a variety of angles.
Designed to work both internally and externally, Kee Gate ensures maintenance, inspection and warehouse staff can fulfil their job, follow best practices and comply with current safety standards, without putting their safety at risk. Kee Gates are spring loaded so can automatically close behind the user, providing an added level of security and overcoming the potential for human error.
RELATED ARTICLES
No related articles listed
OTHER ARTICLES IN THIS SECTION