ARTICLE
Academy provides first aid training
31 October 2017
The Axis Academy, a new dedicated learning and development resource, is working with Great Ormond Street Hospital (GOSH), to deliver first aid training courses to its Young People's Forum (YPF).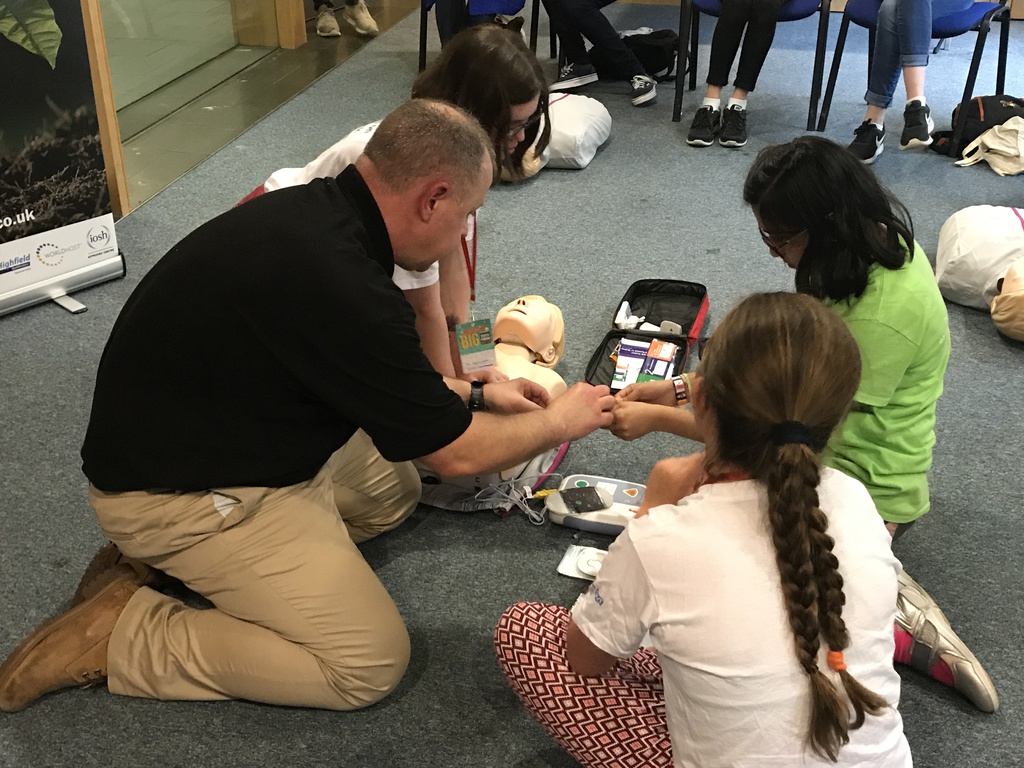 The YPF was set up for patients, ex-patients and siblings of patients who have been looked after at GOSH and a number of other hospitals around the UK, including Birmingham Children's Hospital. It is designed for 11 to 25 year olds who want to have fun, meet new people and learn new skills, with one of the skills on offer this year a First Aid / CPR course delivered by the Axis Academy. The first training took place on Saturday 14th October.
The First Aid session was developed by the dedicated training team at The Axis Academy. The company also delivers a number of accredited first aid courses through one of the UK's leading awarding organisations, Qualsafe Awards, ensuring both quality and formal recognition of learning. The first aid courses are just some of the many regulated courses that are now being offered to Axis Group's clients and any business looking to support staff learning and development.
The Axis Academy is already helping to develop the careers of Axis Security, Acuity and Axis Cleaning and Support Services employees by delivering an extensive range of courses. In partnering with GOSH it is furthering its goal to offer services to clients, third-party providers and private individuals.
In addition to First Aid, other courses provided by the Axis Academy are categorised under the fundamentals of Customer Service, Fire Safety, Health and Safety, Security, and Supervisor and Management courses. More sector-specific courses are tailored within each of these categories, for example Food Hygiene.
OTHER ARTICLES IN THIS SECTION