ARTICLE
Get back on track
19 September 2017
After almost 10 years of working with clients, BACK-TRACK Europe has officially launched the BACK-TRACK system to minimize workplace back injuries and the absence they cause.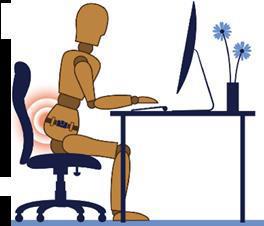 In most industrial economies back pain is the primary cause of premature disability and affects the daily lives of millions of people around the world.
The BACK-TRACK system incorporates a wearable BACK-TRACK device and an awareness programme that reduces occupational back injuries and assists those experiencing back-pain. According to TNT, who have used the BACK-TRACK system since 2011, BACK-TRACK reduced working days lost due to back pain by 62% in the year following its introduction.
BACK-TRACK detects occupational back injury risk factors including twisting, stooping, driving, inactivity and jumping from cab/tail-lift. It alerts the wearer, raises awareness and gradually modifies behaviours. The employee benefits as their back health improves and the employer benefits from a healthier workforce with less absence and fewer injuries.
OTHER ARTICLES IN THIS SECTION