ARTICLE
Quality & environmental accreditation
01 September 2017
Bunting Magnetics Europe has successfully transitioned to the new ISO9001:2015 Quality and ISO 14001:2015 Environment Standards.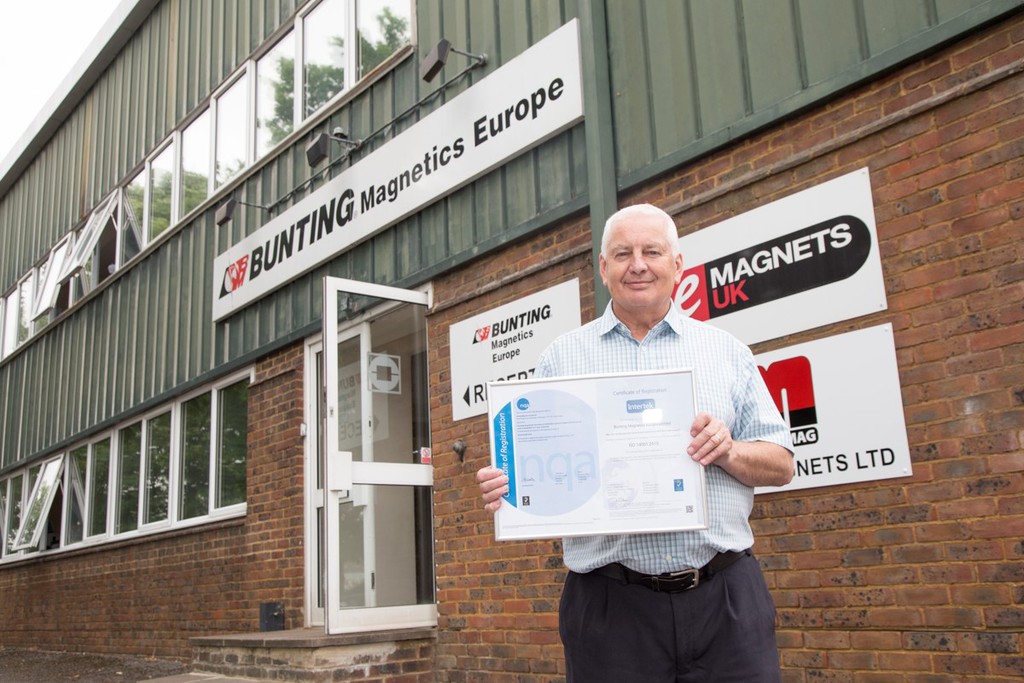 The certification covers the manufacture and supply of magnetic separators, metal detectors, and magnets and magnetic assemblies from their European manufacturing headquarters in Berkhamsted, UK. Bunting Magnetics is a global manufacturer of magnetic separators, metal detectors, magnets and magnetic assemblies.
Denis Elkins, Bunting Magnetics Europe's quality assurance manager, said: "Bunting has held the ISO9001 quality standard since May 2005. The quality of our products, manufacturing processes, and business management is of utmost importance to us and our customers, and, we believe, is one of the primary reasons for our continued success."
The ISO 9001:2015 Quality Standard was revised in 2015 and now has a definitive focus on business performance. The process approach has been combined with risk-based thinking, promoting the Plan-Do-Check-Act cycle at all levels in the organisation. The new standard acknowledges that modern organisations will have several management standards in place, and the 2015 version has been designed to be easily integrated with other management systems. The new version also provides a solid base for sector-quality standards (automotive, aerospace, medical industries, etc.), and takes into account the needs of regulators.
OTHER ARTICLES IN THIS SECTION