Award-winning Blackline Safety G7 gains ATEX Certification
18 May 2017
Shawcity is delighted to announce that Blackline Safety has completed worldwide intrinsic safety certification for G7c, the world's first wireless gas detector with built-in 3G communication.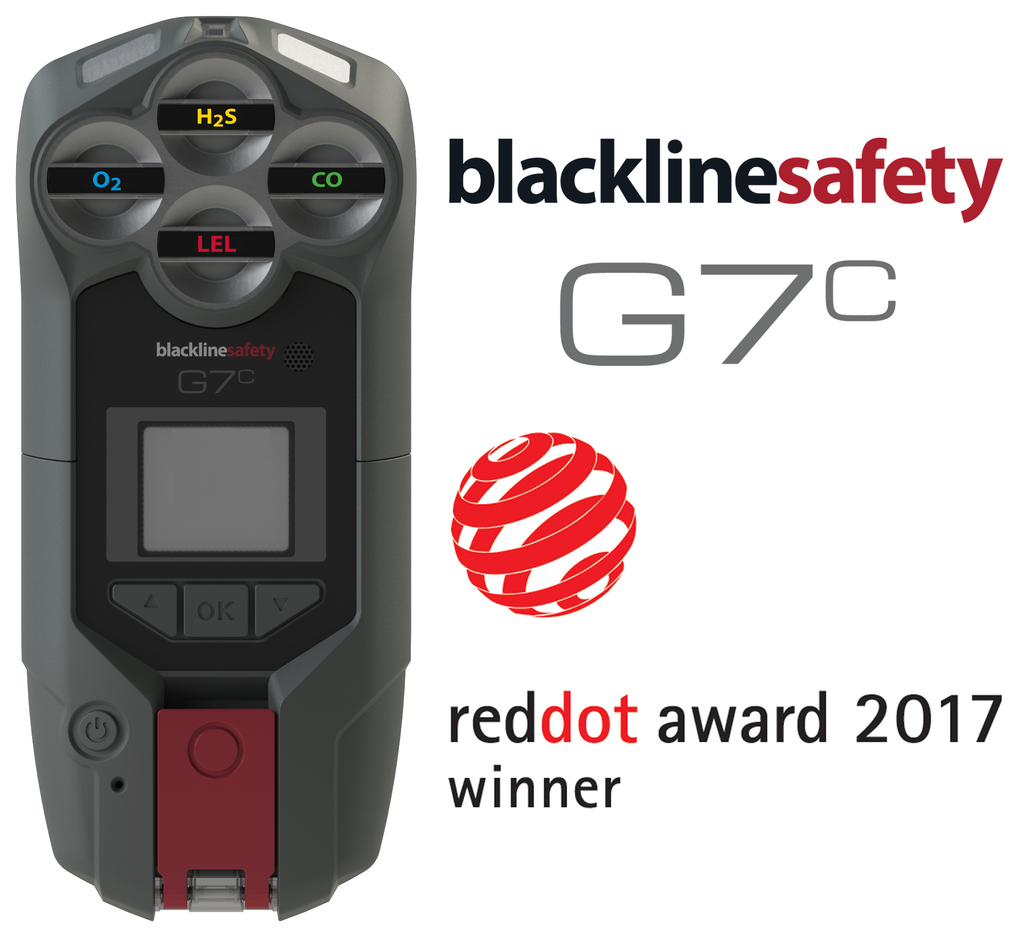 G7c has achieved Zone 0 ATEX certification and, with two-way 3G connectivity, a built-in speakerphone and GPS location monitoring, it delivers peace of mind for any size of business. Blackline's 24/7 live monitoring teams automatically connect with an employee should they call for help, if a fall is detected or a gas alert triggered, delivering an optimized emergency response to their exact location.
The G7 has also just been awarded a prestigious Red Dot Award. One of the world's most prestigious design competitions, manufacturers and designers entered 5,500 submissions from 54 countries in 2017.
The awards are assessed by an international committee of 39 leaders in product design and engineering and are judged on innovation, functionality, ergonomics, durability and overall quality of design.
Barry Moore, VP Product Development at Blackline Safety commented: "G7 makes employees safer by combining three devices into one — a gas detector, a lone worker safety device and a communication tool. This award recognizes the achievements of our design team who have defined a new level of personal safety for our clients."
The revolutionary G7c is available to order directly from Shawcity today. For further information or to place an order, email: info@shawcity.co.uk, Tel: 01367 899565 or visit www.shawcity.co.uk
OTHER ARTICLES IN THIS SECTION