ARTICLE
Lone worker co-location
30 May 2017
Lone worker safety provider, SoloProtect, has announced they'll be co-locating with leading personal safety charity, Suzy Lamplugh Trust, at this year's Safety and Health Expo.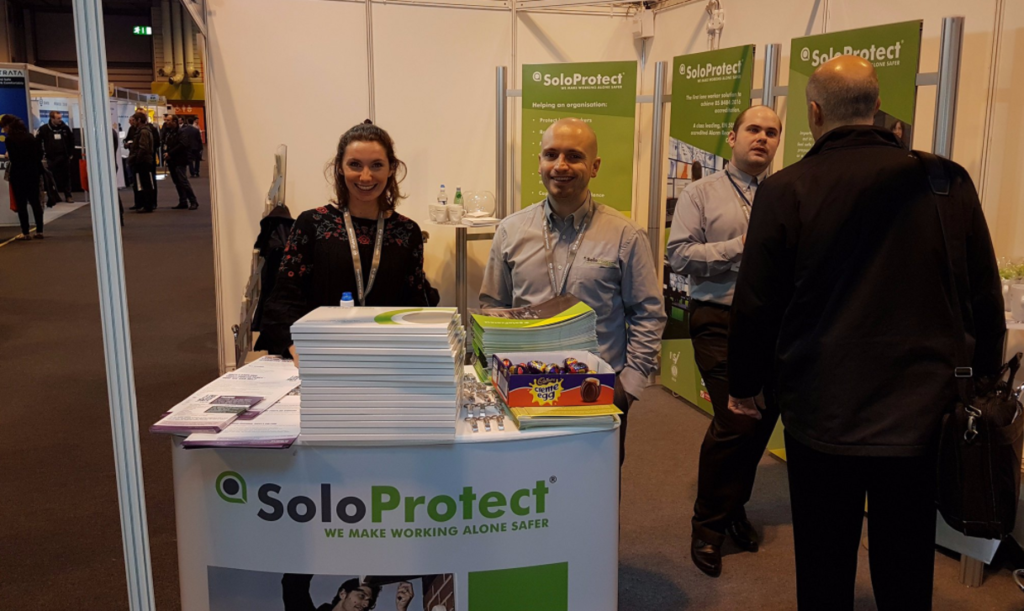 The two will be located on Stand L170, within proximity to the Lone Worker Education Theatre.
You can register for the event here.
The UK's largest safety expo returns to ExCeL, London from June 20 – 22, and SoloProtect will again be showcasing its range of BS 8484:2016 approved, lone worker solutions. The company provide a combination of discreet technology, combined with in-house, 24/7, EN 50518 approved, Alarm Receiving Centre support. SoloProtect has supplied in excess of 200,000 lone worker devices, and continue to help employers in all sectors, to reduce physical and social risks to staff, and financial risk to their organisation though effective technology and the most rapid response.
Suzy Lamplugh Trust, now in its 31st year, continues to promote better education around the issue of personal safety – working in partnership with a range of private and public-sector organisations to raise awareness, influence policy, deliver training and to increase support.
The Safety and Health Expo's Lone Worker Education Theatre, continues to expand, and will again host a range of interesting discussion topics, specifically around how to implement safer lone working. The area also gives employers a platform to share feedback, specifically about implementing lone worker technology – challenges, best practice, and general experiences.
Both SoloProtect and the Suzy Lamplugh Trust will be involved in theatre content throughout the three-day event. As recently announced, SoloProtect client 'RoadChef', will be delivering a case study presentation on day two of the event, taking place on Weds 21st June, at 2.30pm.
Craig Swallow, Managing Director, SoloProtect UK, commented: "Suzy Lamplugh Trust remains both our nominated and supported charity and a SoloProtect solution user, so we're delighted that they are joining us on stand at the event this year. In addition, we're looking forward to announcing some new developments about our product range."
Rachel Griffin, Chief Executive, Suzy Lamplugh Trust, commented: "We're really pleased to be attending the Safety and Health Expo once more, particularly as we're increasing our participation within the Lone Worker Education Theatre for 2017. Personal safety, and specifically lone worker safety has strong links to Suzy Lamplugh Trust, so we're looking forward to engaging with the show visitors."
To register to visit the show, please click here.
Stand L170
OTHER ARTICLES IN THIS SECTION