ARTICLE
Are you ready for new tyre requirements?
31 July 2017
From November 2017, tyres and wheels on explosion protected forklifts, pallet trucks, reach trucks and other materials handling equipment will need to meet new requirements due to changes to the EN1755:2015 standard. Pyroban is encouraging materials handling equipment users and dealers to consider these changes now.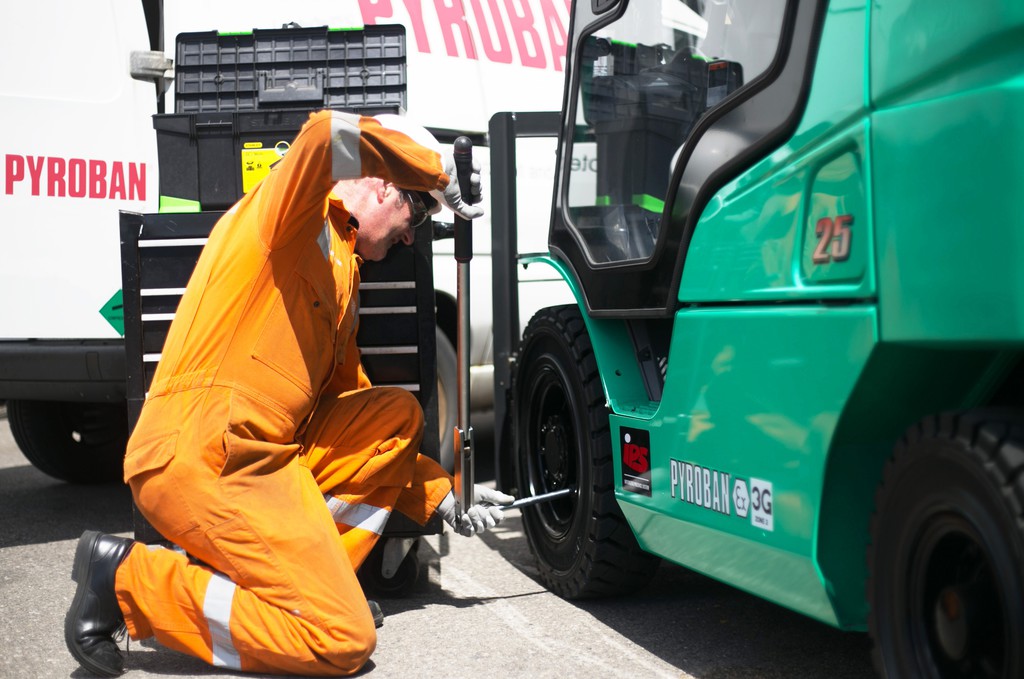 One of the key changes to the standard is that static electricity is now considered an ignition risk during 'normal' operation in Zone 2. As well as affecting the requirements for tyres, this will impact other elements of forklift trucks used in potentially explosive atmospheres, such as seats, arm rests, cabin sides and hydraulic systems.
Pyroban has put together a White Paper 'Preparing for the EN1755 Update – are you ready?', which can be downloaded at www.pyroban.com.
OTHER ARTICLES IN THIS SECTION