ARTICLE
Handling chemical waste
15 October 2015
Fire and explosion is an ever present danger in the highly regulated chemical waste management industry. With new systems of chemical classification in the industry, Pyroban is advising businesses to check that forklifts handling chemical waste are legal and specified correctly.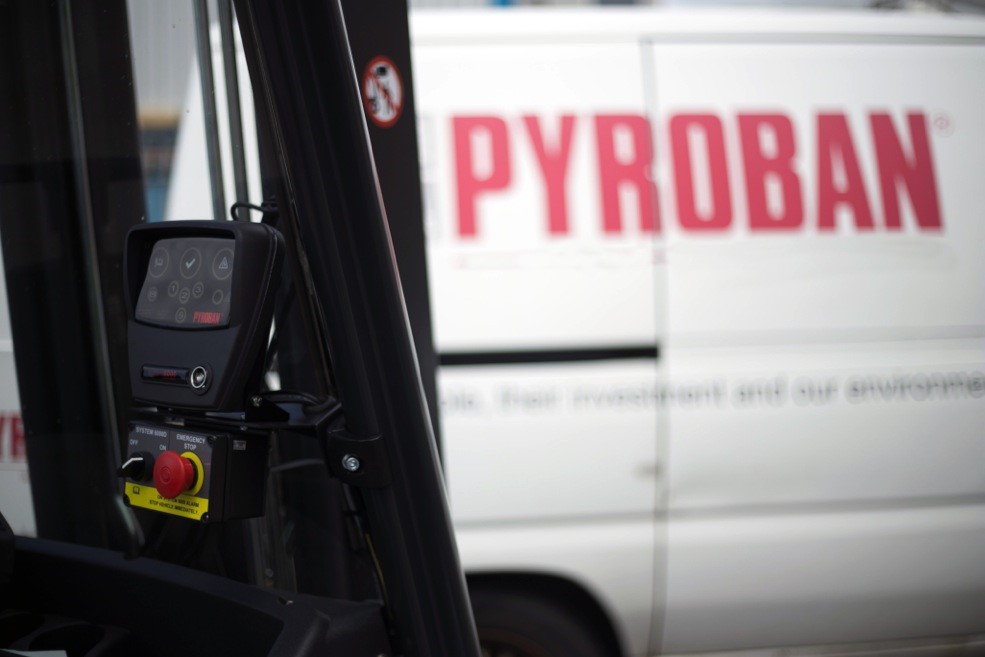 Because an explosive atmosphere is not expected unless by accidental release, forklifts in Zone 2 areas usually feature a system which detects the hazard and automatically shuts down the forklift in case of danger.
Pyroban's system6000 is an ATEX compliant forklift conversion featuring a system that senses the risk giving an audible and visual warning at 10% Lower Explosive Limit (LEL - propane in air) followed by shutdown before dangerous levels are reached. Restricted breathing enclosures, exhaust gas coolers and a multitude of other components and modifications complete the conversion.
Pyroban offers two principle technologies, infrared or pellistor based. A pellistor head is best suited to waste management operations because it responds to virtually all flammable gases and vapours, whereas an infrared head will not respond accurately to all flammable materials – a critical factor for waste management.
system6000 has been developed based on the EU standard for industrial trucks to be used in potentially explosive atmospheres EN1755:2000+A1:2013. The gas detection system has IECEx certification to IEC 60079 standards and can be fitted to diesel or electric forklift trucks, as well as other mobile equipment.
OTHER ARTICLES IN THIS SECTION