Safe as warehouses
13 April 2017
A-SAFE - inventor and manufacturer of what it claims is the world's first fixed, polymer-based safety barrier - will be exhibiting its iFlex safety barrier range along with new racking product RackEye at Scotland Works.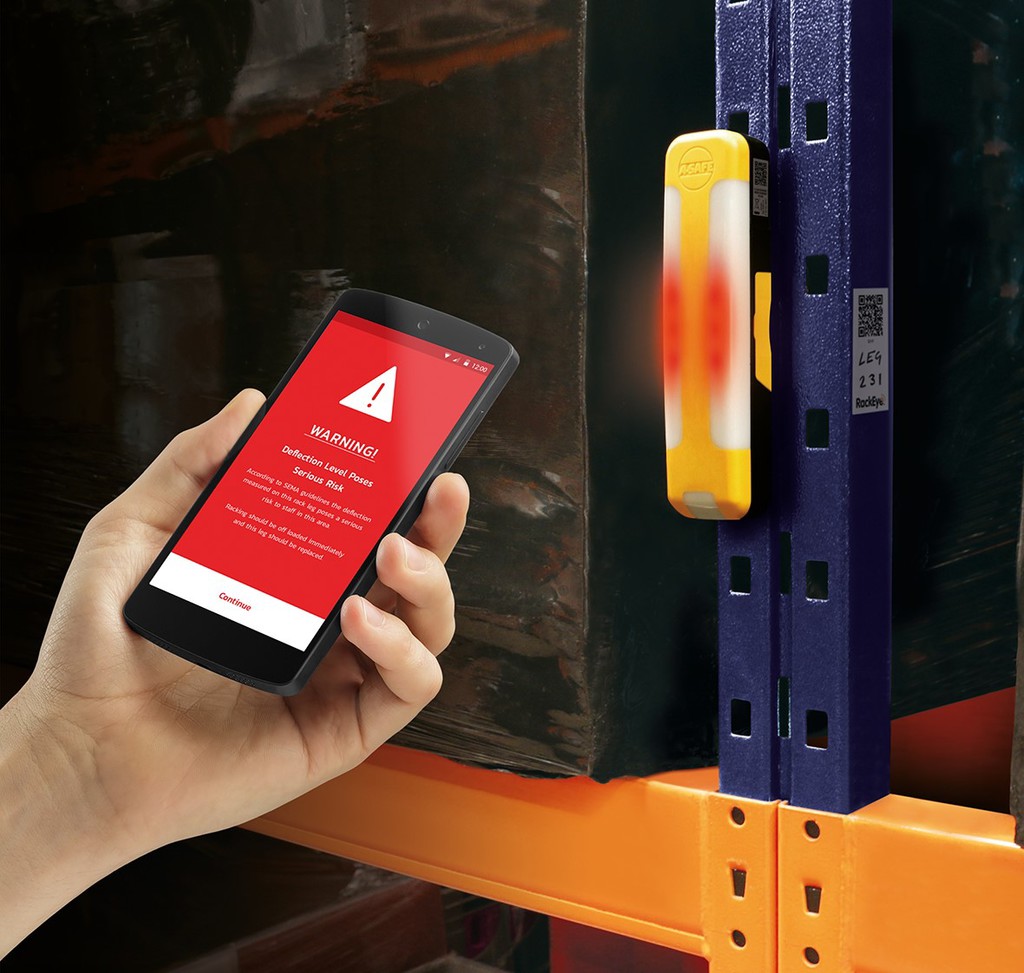 The integrated intelligence technology, designed at A-SAFE's in-house research & development centre, can differentiate between minor bumps and impacts causing damage.
RackEye provides real-time, 24/7 monitoring, and digital reporting using remote Wi-Fi connection, allowing users to manage zones and devices, record incidents, compare racking data over time and view a complete history for every rack leg via secure server.
Individual devices magnetically grip to each rack leg, and three colour-coded lights glow red, amber or green depending on the level of risk, to enable immediate intervention if required. RackEye continuously monitors racking in-between annual inspections, helping to improve safety standards and encourage safer driving.
A-SAFE will also be ready to speak to exhibition visitors about PAS 13:2017, a new code of practice, sponsored by A-SAFE and facilitated by the British Standards Agency, outlining current best practice traffic management procedures for a workplace and providing a standard for the safety barriers within them. PAS 13:2017 also answers the most frequently asked questions on pedestrian and vehicle segregation.
Stand HS61
OTHER ARTICLES IN THIS SECTION