ARTICLE
Award-winning safety barrier on show
01 March 2017
A-SAFE's award winning iFlex Barrier System has been on show at the 2016/17 iF Design Exhibition in Hamburg.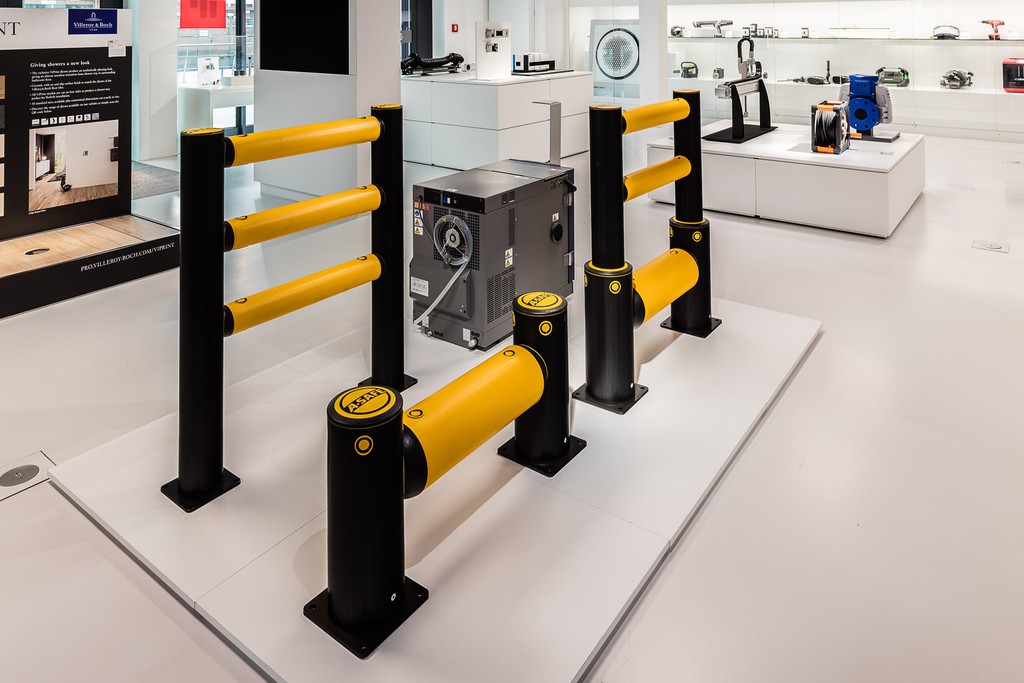 The innovative safety solution, designed by the international safety barrier manufacturer and inventor of polymer safety barriers, won the Product Award in the Industry/Skilled Trades category of the iF Design Awards in 2016. It was then showcased as part of the iF Design Exhibition until February 2017.
The iF Design Awards identify outstanding achievements in design and are recognised as a symbol of design excellence around the world. The iFlex range impressed the iF Design Awards judges with its innovations in hygiene, modularity and safety performance.
Tom Costello, industrial design engineer at A-SAFE, said: "This award recognises the continued innovation and development of A-SAFE's leading product range. We are thrilled to have been acknowledged by such a prestigious panel of judges and to have our world-leading barrier system on show in Hamburg."
OTHER ARTICLES IN THIS SECTION