ARTICLE
Worker protection & organisational reporting
09 March 2017
Edina has chosen a SoloProtect lone worker solution to help protect mobile workers, and to assist with job completion reporting. SoloProtect supplies the fully-managed, BS 8484:2016 approved solution, featuring dedicated lone worker device Identicom.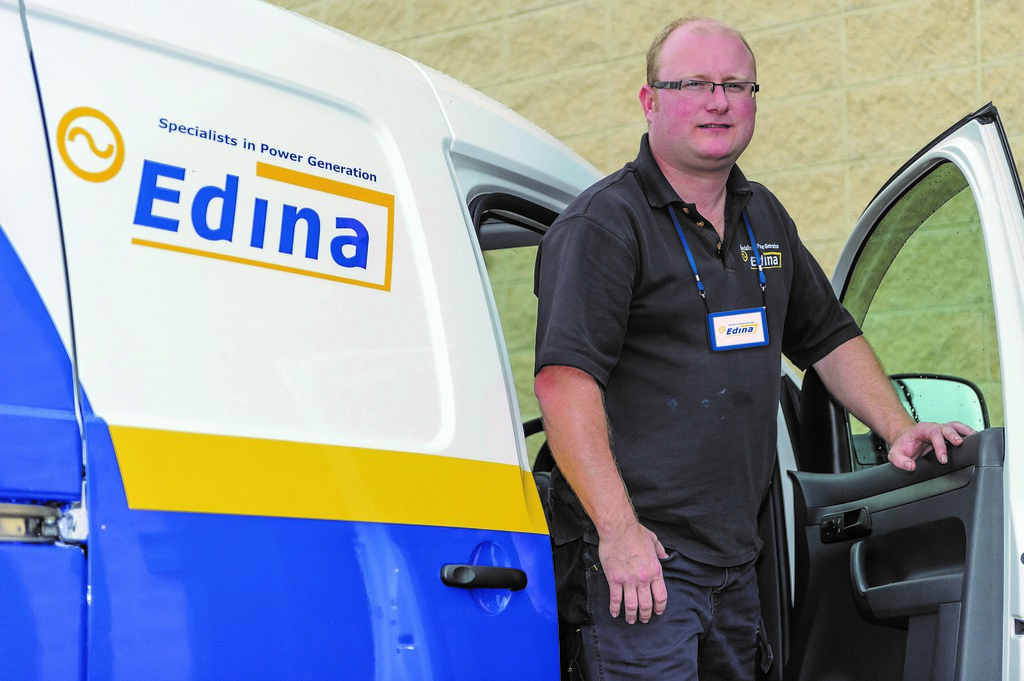 Edina is a supplier, installer and maintenance provider for natural gas and biogas combined heat and power (CHP) solutions. With offices across the UK, Ireland and Australia, it has a number of lone working engineers that provide on-site installation, support, maintenance, diagnostic and repair services to a number of CHP plants within the NHS trust, universities, industrial and commercial, public and private sectors, agricultural, farming, sewage waste water treatment, and food processing sectors.
Identicom is the discreet to use, ID badge styled device for lone workers. It's commonly worn on a lanyard, or belt-clip. This allows the device to easily form part of a lone worker's PPE, be within reach should it be needed.
Delivering 24/7 alarm monitoring should a lone worker require emergency assistance, Edina's Identicoms are supported by SoloProtect's in-house, Alarm Receiving Centre (ARC). The SoloProtect ARC is also accredited to EN 50518, the European Standard for Alarm Receiving Centres, and supports all SoloProtect customer accounts.
The SoloProtect solution chosen by Edina is also linked to Mobile Workforce Management – a community-based, online management tool. It allows managers to improve communication between lone workers, offer flexibility across field-staff and their deployment, and to help improve efficiencies. Edina utilise the platform to deploy lone workers, share job information across the workforce, and to demonstrate job completion to their customers. This enables Edina to utilise a range of operational benefits, but whilst primarily being concerned with the safety of their lone workers.
In the event that an engineer suffers a trip, fall, or an unknown health issue, Identicom's automatic incapacitation alarm will contact the SoloProtect Alarm Receiving Centre on their behalf if they are unable to manually raise the alarm themselves.
In the event of any Red Alert being handled by the SoloProtect ARC, a trained operator will monitor the call, assess and record the situation, whilst escalating it appropriately.
Stephen Nullis, group chief engineer at Edina, said: "Since adopting a SoloProtect lone worker solution, we've been pleased with the support we've received from the company, and how easily the solution has been adopted by our workforce, and the positive impact it's had on our operations."
OTHER ARTICLES IN THIS SECTION