ARTICLE
Consequences of BREXIT for health & safety
01 March 2017
"But I want to be clear. What I am proposing cannot mean membership of the Single Market."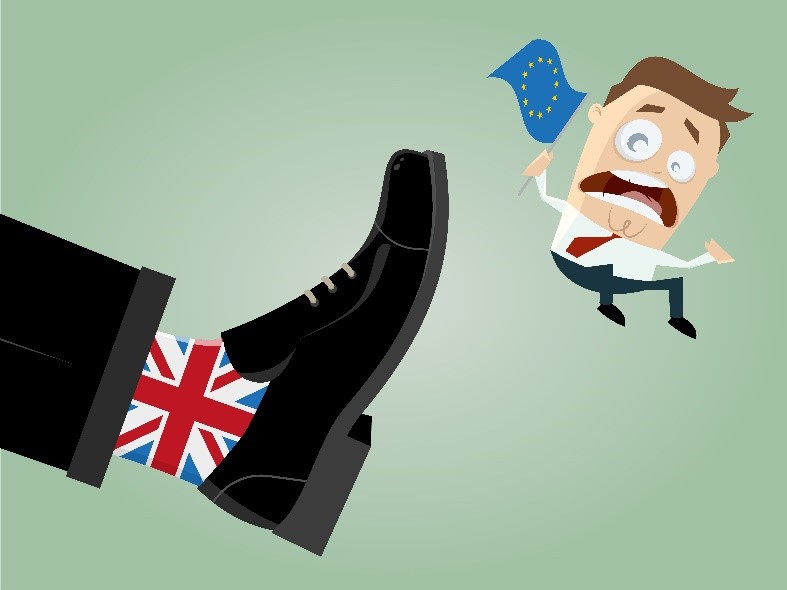 This was one of the most significant lines in the 40-minute speech made in January by Prime Minster Theresa May. Whether or not this is what people thought BREXIT meant is a discussion for a different place, but this single statement will have a huge impact on health and safety in the UK.
One of the concerns raised by BREXIT has been how to ensure there is no sudden gap in health, safety and environmental legislation. The fundamental means of protecting safety and health in the workplace, the Health and Safety at Work Act was British born, and will not be affected. Similarly, although the "six pack" started as EU directives, they have all been implemented in UK regulations, so the requirement to carry out risk assessments in the Management of Health and Safety at Work Regulations made will remain, along with the requirements for work equipment (PUWER), manual handling (MHOR), workplace welfare (WHSW), made Personal Protective Equipment (PPE) made and Display Screen Equipment (DSE).
Where we rely on EU Regulations however, the current government plan is that the legislation will be covered by the Great Repeal Bill, which they have assured us will clone EU regulations into UK law on the day of BREXIT, giving parliament the luxury of time to consider which laws to repeal and which to "fix."
Whilst that might sound straightforward, EU legislation relies on reference to at least 50 different EU agencies, including the European Agency for Safety and Health at Work, the European Food Safety Authority and the European Chemicals Agency. If we left the EU but stayed in the single market, in the style of Norway, we could have maintained the benefits of these agencies. Where EU legislation refers to one of these agencies, cloning it into UK law makes no sense – we won't have the services of these agencies if we are not in the single market.
As an example, let's consider an EU regulation that affects all of us, from major producers of chemicals, to the customers who buy products which could contain hazardous substances. Such as washing up liquid. Or PVC toys for children. Regulation (EC) No 1907/2006 concerning the Registration, Evaluation, Authorisation and Restriction of Chemicals, or REACH, established the European Chemicals Agency to improve chemical safety across Europe. Although Safety Data Sheets had been around since the Egyptians built the pyramids, and in their more familiar form since the 1940s, before REACH they didn't provide sufficient information about how a substance could be used. A moving video illustrates one tragic case, where six young people died at a Spanish textile company, and 72 others had their health permanently impacted. The workers had been told to spray a dye that had been designed to be applied with a roller. The aerosol of fumes from the dye, along with solvent fumes, resulted in a poisonous cocktail that lead to a lung disease now known by the name of the factory - Ardystil syndrome.
REACH established a requirement that chemicals manufactured in Europe, or imported into Europe, had to be registered with information about their hazards. It provided a mechanism for sharing information about the hazards. Consequently, some substances have been banned, and others have had their method of use restricted. Lives have been saved. How can you clone REACH? Will the requirement be that we share information with ourselves? Is the HSE expected to stretch its already thin resources to set-up our own expensive equivalent of ECHA to duplicate the work carried out across the EU on every chemical imported into the UK? Or are we going to trust everyone to get it right?
The larger producers who have already invested in REACH will have their trade to the EU – worth over €20 billion a year – disrupted, and might have to move operations to an EU country. Smaller chemical producers might be pleased to be free of REACH, having complained that they don't have the resources to assemble the information demanded. But this is perhaps the point - if you can't afford to prove that the product you sell is sufficiently safe when used as described on the tin, then you shouldn't be selling it. We want to know the products we buy for ourselves, our families or our workers are safe. As the mother who lost two young daughters to chemical exposure at Ardystil says: "If they're bad, they must be taken off the market, whatever the cost."
Whatever the Great Repeal Bill looks like, Effective Sofware's chemical inventory module will help you to protect your workers and customers from harmful exposure to hazardous substances.
Consequences of BREXIT for Health & Safety Webinar
We took 20 minutes with Bridget Leathley, freelance Health and Safety consultant, trainer and writer and Billy O'Brien, Director of Customer Success for Effective Software and former Health and Safety consultant to explore the huge impact BREXIT will have on UK health and safety and discuss the possible gaps in future legislation.
OTHER ARTICLES IN THIS SECTION