ARTICLE
Sales of fixed PIDs doubled
02 February 2017
Ion Science has doubled sales of its high performance fixed photoionisation detectors (PIDs) compared to 2015.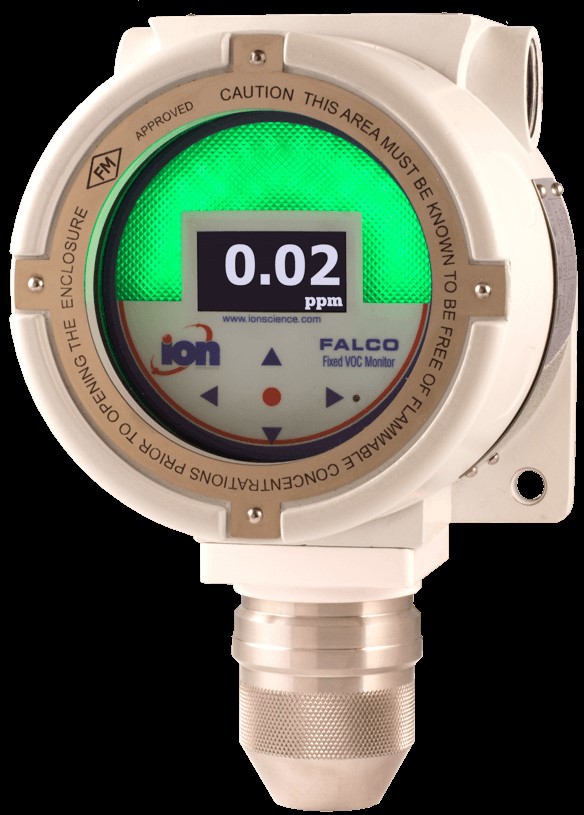 This success is being attributed to the launch of the company's Falco series of fixed continuous volatile organic compound (VOC) monitors and MiniPID 2 sensor.
MD Duncan Johns said: "We continue to see the industry respond favourably to our latest innovations in gas detection instrumentation. This increase in sales of our fixed PIDs reflects the breadth of knowledge in the business and the proven success of our sensor technology. It also underlines our commitment to driving new product development for the on-going protection of workers, plant and the environment."
Designed for the protection of workers operating in potentially hazardous environments, such as refineries, petrochemical plants, chemical facilities and laboratories, Ion Science's Falco incorporates 'typhoon' technology for added reliability and accurate operation in condensing atmospheres and extreme weather conditions.
At the heart of Falco is Ion Science's PID technology with advanced patented fence electrode system. The three-electrode format also ensures increased resistance to humidity and contamination for ultimate safety, reliability and accuracy in the field.
OTHER ARTICLES IN THIS SECTION