SoloProtect approved against the updated Lone Worker British Standard
04 November 2016
SoloProtect has become the first lone worker solution provider to be audited and approved by the NSI (National Security Inspectorate) against the updated version of BS 8484.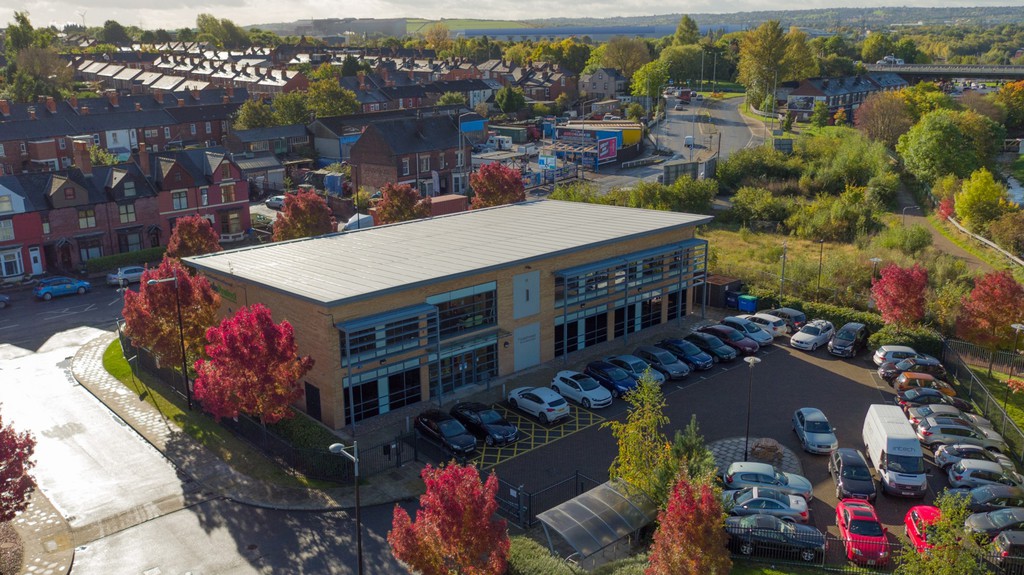 Published in August this year, BS 8484:2016 is the latest version of industry's Code of Practice for lone worker services. The Sheffield-based lone worker company, proudly manufactures the Identicom lone worker device in the UK and manages its clients' lone workers through the only lone worker dedicated, EN 50518 accredited Alarm Receiving Centre in the country.
BS 8484 remains the benchmark for credible lone worker solutions in the UK, however, BS 8484:2016 is the most expansive and detailed version of the standard yet, and supersedes BS 8484:2011, which will be withdrawn on 28 February 2017.
SoloProtect, a long term lone worker device manufacturer, solution provider and Alarm Receiving Centre (ARC) Operator in the lone worker market, were previously approved against BS 8484:2011. On 2nd November, the company successfully passed the strict auditing process and in doing so became accredited to BS 8484:2016 for NSI Guarding Gold and ARC Gold.
The reissue of BS 8484 is key in helping specifiers benchmark a quality solution, it will drive suppliers to provide greater transparency, a better service and provide more encompassing information for emergency services handling a genuine 'Red Alert' situation. The offshoot of this, and most importantly, is that it will ultimately provide a safer solution for lone workers and their employers.
The standard also serves to drive organisations involved in the supply of lone worker solutions, to deliver a clear level of service provision across all component areas of the solution – including the organisation's structure and governance, the lone worker device or application, and the Alarm Receiving Centre (ARC) supporting the lone worker alarms. A new section on 'end to end' service ensures the supplier defines how elements of their solution interplay.
The response a lone worker solution is able to elicit for emergency assistance is fundamental. Only BS 8484 approved suppliers can escalate a lone worker alarm to the Police via a URN (Unique Reference Number). The Police can issue a URN to the ARC, this allows the latter to request a Level 1 – Priority Response on behalf of a lone worker, where appropriate; this is basically a speed dial from an ARC, into a specific police force control room, which sidesteps the central 999 system – saving valuable time during a 'Red Alert' situation.
The updated standard delivers superior supplier transparency; the new guidelines outline the required process an ARC should follow during a genuine 'Red Alert'. This includes guidelines that any authorized device or app, from the initial button press to the alarm connection at the ARC, achieves an effective activation message and call, within 30 seconds. Along with this, all suppliers will now be required to report a number of ARC statistics to their customers on a monthly basis.
The reporting of this kind of data has not previously been common practice and therefore, represents a huge step forward for any lone worker customer looking for increased transparency on how their lone worker solution works. It also allows clear and reliable parameters on which to judge, and compare performance relating to the ARC solution component of any lone worker solution.
As a result, the latest version of BS 8484 will continue to drive credible suppliers to deliver greater transparency to lone worker specifiers; both in terms of being able to demonstrate a clear return on investment, but also to ensure the highest quality and fastest response to an incident is fully managed by the solution supplier.
The standard also further promotes the likelihood that a lone worker requiring assistance, gets necessary and timely support, but also gives an employer looking to implement a new, or to evaluate an incumbent solution, a clearer mechanism for judging between BS 8484 accredited, lone worker solutions.
The SoloProtect ARC is operated by a highly skilled team; there are over 75 years of relevant experience shared between the ARC Operators and Managers, and all personnel are trained and equipped beyond the requirements of the standards complied with. The aim is to achieve zero downtime in the ARC, meaning a SoloProtect ARC Operator will maintain total support to your lone workers, with minimal disruption to 'Red Alert' handling, should the worst occur.
SoloProtect is proud to be an end-to-end lone worker solution provider. We manage every part of our solution; from our market leading, UK manufactured, Identicom device, to our in-house state of the art, EN50518 compliant Alarm Receiving Centre (ARC), and everything in-between. We meet all of our customers' needs, removing the need for multiple suppliers.
Craig Swallow, Managing Director of SoloProtect UK commented: 'Being audited and accredited against BS 8484:2016 is really important step for credible lone worker suppliers in the UK. We're delighted to be the first company to go through the process with the NSI, and we continue to be passionate about offering the best service to our customers, and safer lone working for all SoloProtect users'.
OTHER ARTICLES IN THIS SECTION