ARTICLE
Weighing pan safeguards health
03 November 2016
Mettler-Toledo's newly improved XS balance line includes analytical and precision balances as well as a dual range microbalance.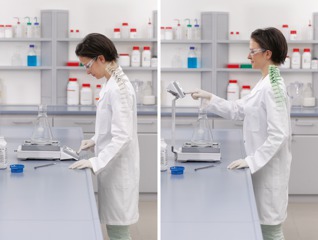 The new SmartPan weighing pan delivers results up to twice as fast, even in a fume cupboard. On all balances, ergonomic design details mean users no longer need to suffer the stresses and strains from working for long periods in front of the balance.
Barbara Bienlein, medical specialist and managing director at MedicalForce, said: "Correct posture and ergonomic processes help to avoid health conditions such as repetitive strain injuries which are common in laboratory workers."
SmartPan dismantles easily; the built-in tray underneath keeps spilled substances contained for safe disposal and easy cleaning. Cleaning is much more efficient and users are protected against exposure to hazardous chemicals.
OTHER ARTICLES IN THIS SECTION