Course will increase weighing accuracy
12 February 2019
Working in a laboratory, especially when handling toxic substances, requires general precautions. Users should be properly trained and abide by certain rules to ensure safety for the entire lab.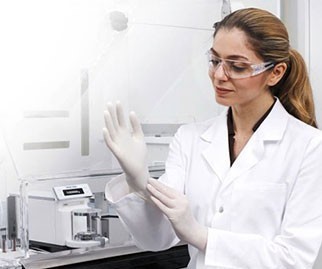 When considering these rules, it is easy to overlook weighing because of its simplicity. However, during weighing, balance users have the potential to come into direct contact with sample substances, particularly when weighing workflows have not been thoroughly considered and are subject to various external and environmental factors.
Mettler Toledo's free, 50-minute eLearning course will help you learn how to best structure weighing procedures to ensure safety, including how to protect the operator, how to handle sample materials, and how to mitigate environmental or physical influences.
Following successful completion of the final test, a qualification certificate will be generated for internal training records.
Learn more or register for the course today and take the safety of your weighing processes to the next level.
For more information, visit www.mt.com
OTHER ARTICLES IN THIS SECTION