ARTICLE
Limit exposure risk when weighing
01 April 2020
Many substances processed in today's working labs and production environments must be kept pure.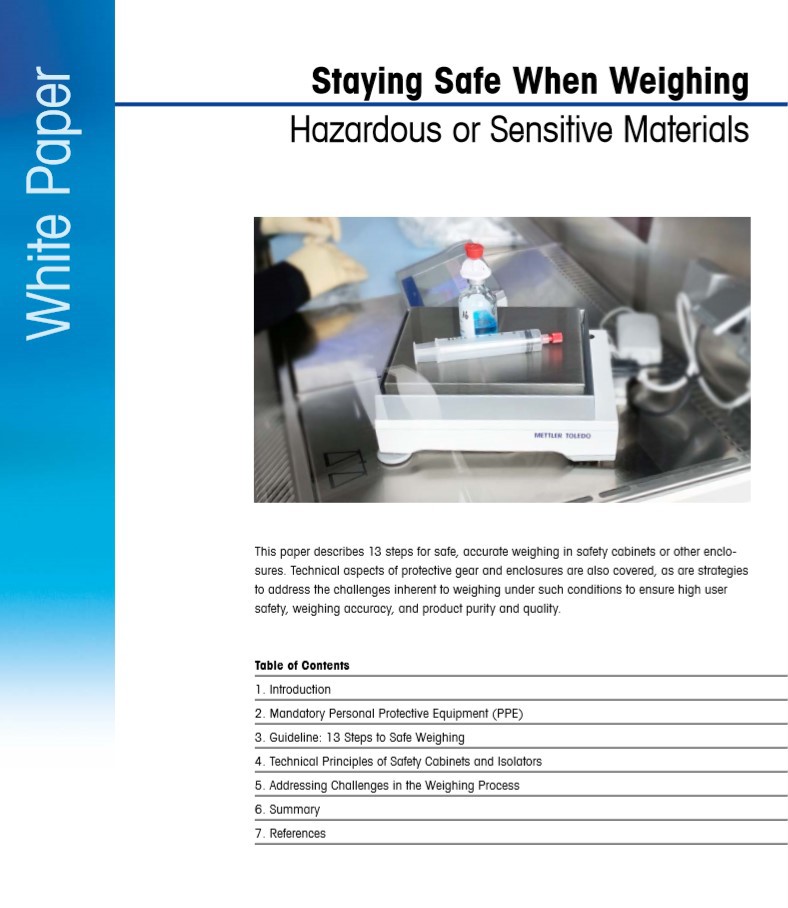 Many of these same substances also pose a risk to user safety, thus requiring the high degree of operator protection against vapor, aerosol, or particle exposure provided by a safety cabinet or specialised isolator.
Enclosures such as safety cabinets provide more protection than standard fume hoods or weighing cabinets where turbulent airflow makes it difficult to create aseptic or particle-free conditions. However, despite added protection, appropriate procedures including extensive personal protection for the user remains essential.
To help you implement safety measures consistently, METTLER TOLEDO has developed a white paper entitled "Staying Safe When Weighing Sensitive or Hazardous Materials." The paper describes required personal protective equipment and safety cabinet principles. It also provides 13 easy-to-follow steps to ensure safe weighing, including the correct placement of lab equipment to avoid limiting isolator airflow.
To learn more about how the correct use of safety cabinets and isolators can help you ensure user safety, weighing accuracy, and product purity, download "Staying Safe When Weighing Sensitive or Hazardous Materials" today.
OTHER ARTICLES IN THIS SECTION