ARTICLE
Mind the gap!
26 October 2016
​In Hong Kong, millions of people use railway every day. For operator company MTR (Mass Transit Railway), passenger safety is the top priority. This is why they charged the Schmersal Group with kitting out some of the platforms in the above-ground stations with safety systems.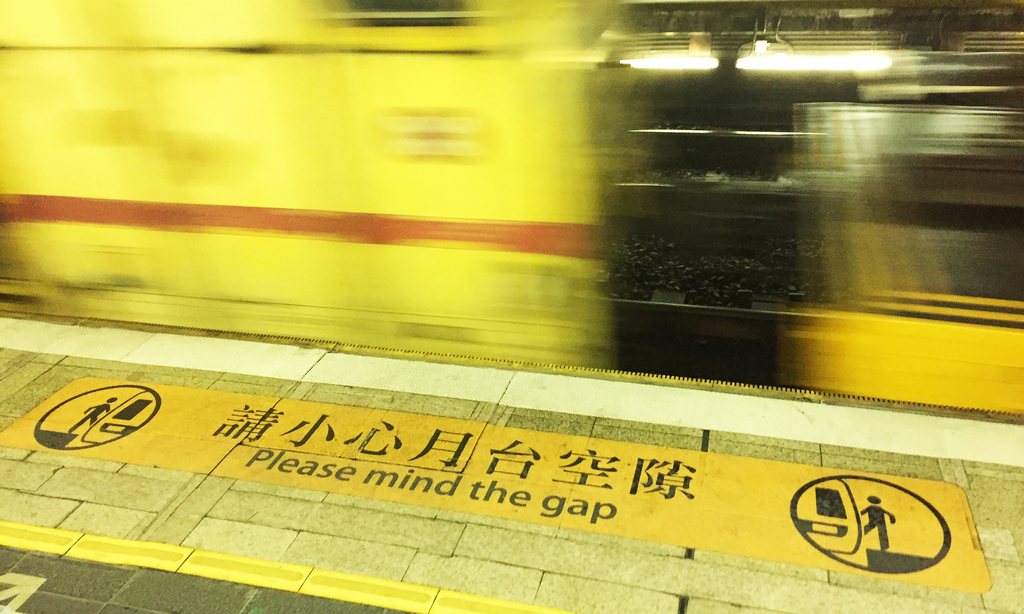 "The distances between the train and the edge of the platform vary considerably, as some lines curve as they enter the station," Schmersal MD Michael Mandel said. This is the case at the "University" aboveground station, for example. This is a stop on the East Rail Line which leads north to the New Territories on the border to Shenzhen. As in some other stations, Schmersal has installed pressure-sensitive safety mats in the track bed.
A safety mat consists of two separate conductive metal plates. Insulating separator strips keep the plates apart. If someone steps on the safety mat, an electrical cross-circuit is established between the metal plates. The safety relay module (SRB) connected evaluates this signal and forwards it to the Protect PSC safety controller, which then sends it on to the control computer. In the control unit, signal lights are activated and the train is prevented from moving.
"MTR opted for the pressure-sensitive mats as a safety solution, because it is a very robust, resistant safety solution," Mandel explained. The Schmersal products of the series SMS 4/5 have IP65 degree of protection as well as excellent resistance to acid, alkalis, oil and petrol. At the same time, they are resistant to the sparks triggered by the grinder car which is regularly used to maintain the tracks in the Hong Kong underground.
OTHER ARTICLES IN THIS SECTION