ARTICLE
Clearly communicate safety messages
08 August 2016
​Spectrum Industrial, the sign and safety products company, has extended its AssetTag range. Suitable for marking industrial plant and equipment, the range has been extended to incorporate new colours and a new design – the AssetTag Flex Mini.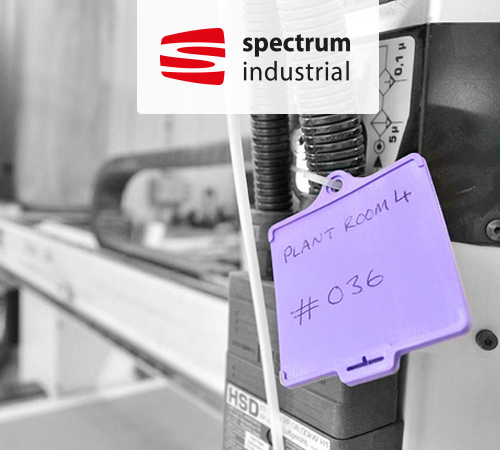 Allowing for clear communication of safety messages, recording inspections or other vital internal messages, the AssetTag Flex range is manufactured to a high standard from extremely durable TPU (polyurethane) that can be used for a variety of purposes for use indoors, or outdoors; and can even withstand extreme temperatures and hostile environments.
Available in eight standard colours, the AssetTag also enables site operatives to easily denote safety or inspection status through colour coding if required. The design incorporates integral slots allowing the tag to be fastened securely through itself at two positions to suit the individual applications, including plant, vehicles or other site equipment.
The AssetTag Flex Mini can be attached using the integral holes situated at either end of the tag and fixed using a variety of methods. Once in place its durability will help to ensure that it can survive most scenarios including heavy impact and extremes of weather in addition to general wear and tear.
Sold individually and in packs of 50, the range is available plain to allow for hand writing using a ball-point or permanent marker pen. Pre-printed tags are also available with a range of the most commonly used inspection systems, or printed or embossed with bespoke information such as barcodes or company logos.
OTHER ARTICLES IN THIS SECTION