Composite safety signs
10 December 2014
Spectrum Industrial, the Centurion Europe brand specialising in the design and manufacture of signs and safety products has a range of composite site safety signs for use on renovation projects, building sites and construction sites.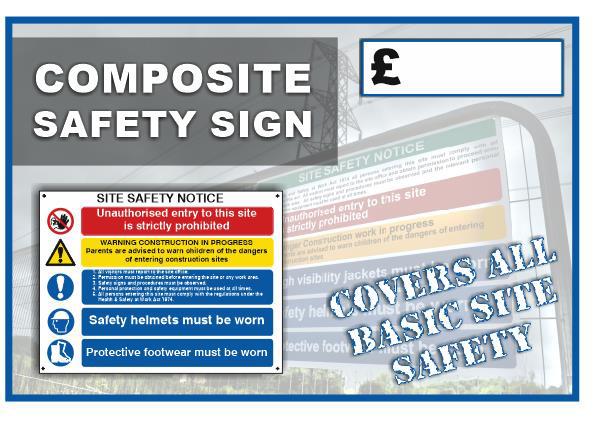 With numerous dangers found on busy modern sites, it has become harder for safety managers and business owners to effectively highlight relevant safety procedures and working methods which are now covered by EU legislation.
Spectrum Industrial's product manager, Antony Garlick said, 'Our composite site safety signs have been specifically designed to provide a good level of basic and relevant safety information on one sign, in a clear and concise way. In addition, Spectrum Industrial offers the opportunity to create bespoke signs to include company logos if required. This enables companies to easily demonstrate their h & s commitment to clients, workers and the general public."
A special promotional offer gives companies free point of sale when ordering 10 composite signs.
OTHER ARTICLES IN THIS SECTION