Lockout Tagout solutions
07 June 2016
Spectrum Industrial will be showcasing its recently extended Lockout Tagout range at the Safety & Health Expo.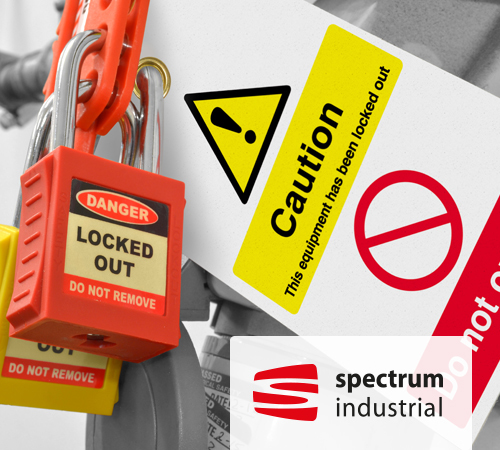 The new products have been developed to cover a wide range of industrial applications and designed to prevent accidents caused by unexpected energisation, start up or the release of stored energy.
Lockout is a physical method of keeping equipment from being re-energised, guarding against unexpected movement, release of stored energy and the flow of gases and fluids. Tagout is a highly visible and durable warning placed on the equipment being isolated. It attaches securely and provides details of who applied it. Lockout Tagout works together to provide an effective safety solution for equipment undergoing repairs or planned maintenance.
Anthony Garlick, general manager at Spectrum Industrial, said: "'Our aim is to help provide a safer working environment, when repair or maintenance is taking place. Our safety products, including our Lockout Tagout range, is all backed by in-house expert advice to help with customer's individual health and safety needs."
In addition, Spectrum will also be showcasing its extensive safety signs offering, including shadow boards with the option to create bespoke versions, tailored to specific company needs.
Stand R1960
OTHER ARTICLES IN THIS SECTION