Spectrum Industrial joins British Safety Council
08 August 2016
With a vision to make sure that no-one becomes injured or ill at work, the British Safety Council works with industry to help raise health and safety standards in all aspects of work.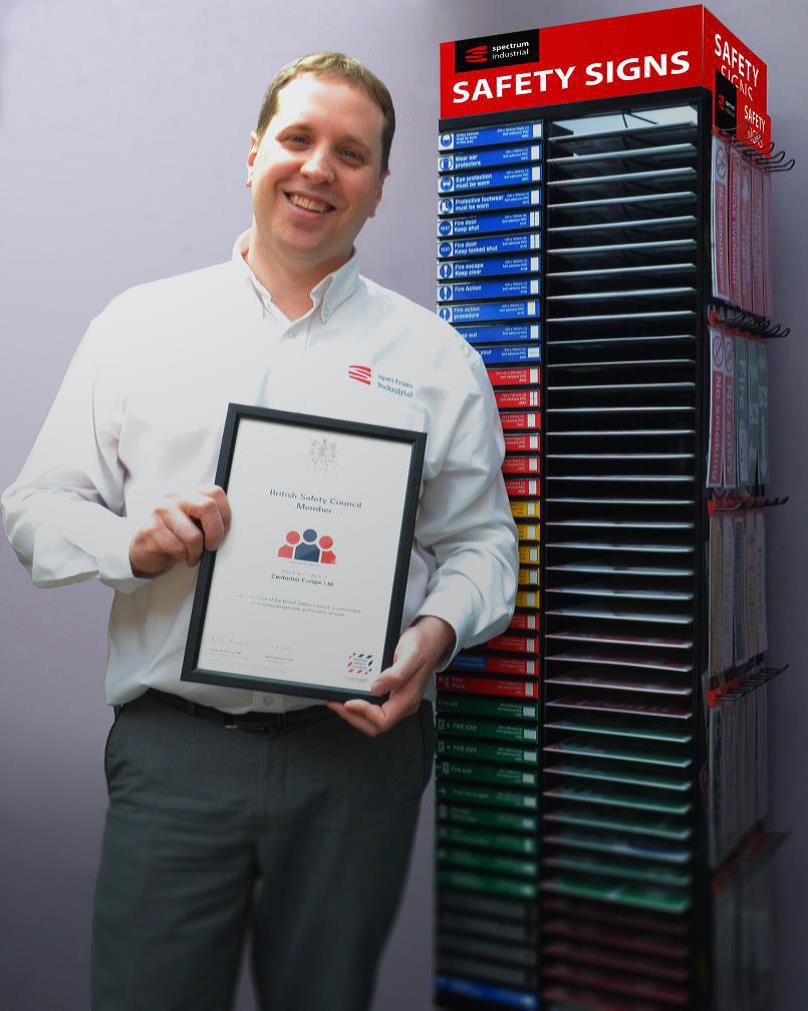 Antony Garlick, general manager at Spectrum Industrial said: "We are thrilled to be a member of such an influential organisation as the British Safety Council, who are at the forefront of driving up safety standards. Spectrum prides itself in having the same values and commitment to health and safety and we are continually striving to deliver high quality products and relevant advice for all our customers."
Mike Robinson, chief executive at the British Safety Council, added: "We are delighted to welcome Spectrum Industrial as a new member of the British Safety Council. This step reflects the company's commitment to the health and safety agenda and its desire to raise the standards of health and safety of their employees. The British Safety Council will support Spectrum Industrial with our range of services, publications and training, to enable it to lead in its sector. This proactive approach will benefit the company, its people and the wider public."
More information on the complete Spectrum range, visit www.spectrum-industrial.co.uk or call 01302 800222.
OTHER ARTICLES IN THIS SECTION