Seminars for occupational hygienists
11 July 2016
Shawcity has launched a series of seminars which focus on key issues facing those working in occupational hygiene, environmental monitoring and health and safety.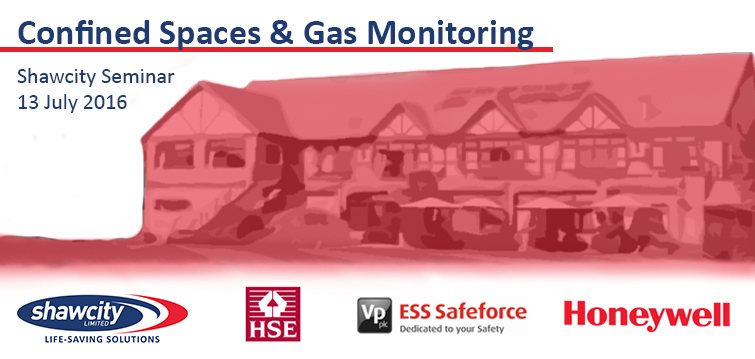 The first event 'Occupational Dust Monitoring, RCS and Diesel Fume' took place in June at Wrag Barn Golf and Country Club in Wiltshire. Presentations to more than 40 delegates included dust monitoring techniques, WEL, health effects, RPE and face fitting, diesel engine exhaust emissions (DEEEs) and environmental ambient particulate monitoring.
Guest speakers included David Flower and Lynn Rogers (IOM), Nick Baxter (HSL) and Nick Brown (TSI). Exceptionally good feedback was received, including:
Richard Martin, Dunton Environmental – Overall rating 9/10
'The practical demonstrations and opportunity to play with monitoring equipment were invaluable'
Simon Bushell, 3M – Overall rating 9/10
Sam Bowden, Oceans ESU – Overall rating 9/10
'What a fantastic and informative day! I am really looking forward to the next one!'
Stuart Thomas, Tata Steel – Overall rating 8.5/10
'Very interesting and informative day'
The schedule for the remaining 2016 seminars is as follows:
Wed 13th July – Confined Spaces and Gas Monitoring
Speakers include Richard King (Honeywell), Nick Baxter (HSL) and Chris Brookes (ESS Safeforce).
Wed 14th September – Industrial Gases: Volatile Organics and Inorganics
Speakers include Peter Morris (Ion Science) looking at VOC risks and methods of detection.
Tue 8th November – Sound, Noise and Vibration
Speakers include Simon Field and Mohammed Saleem (3M) looking at the effects of long-term hearing damage and protection technology.
There is still time to book your place for the final two events. Tickets cost just £35 including a hot lunch and refreshments.
BOHS members can take advantage of a special £25 rate by entering the code BOHS10 when booking.
OTHER ARTICLES IN THIS SECTION