Respirator fit tester
26 July 2018
Exclusive to Shawcity, OHD's Quantifit Respirator Fit Tester is said to be the breakthrough in portable mask-fit technology, using Controlled Negative Pressure (CNP) instead of traditional aerosol particle counting.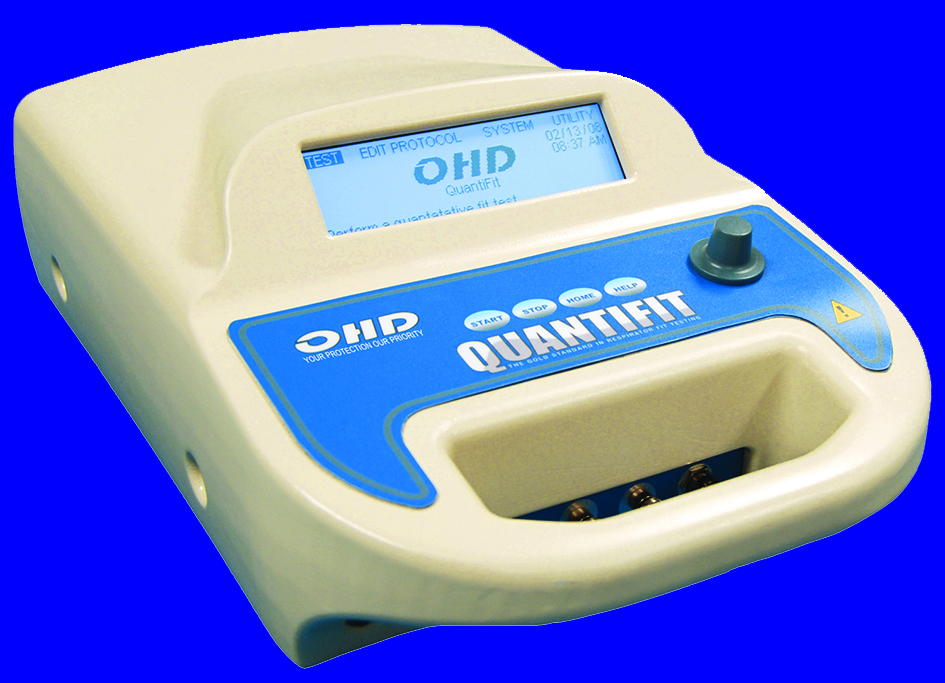 Its simplified technology means it can test more quickly and in virtually any environment. It is already tried and trusted by the emergency services and many other sectors across the world and is suitable for any industry where respirator fit testing is applicable.
Aerosol products count particles to measure respirator fit. If there are not enough particles in the air, candles, incense or salt fog have to be introduced to create the right conditions.
Quantifit uses controlled negative pressure, with air as the challenge agent. It quickly demonstrates that if air can get into the respirator then gases, vapours and particles could too.
The easy-to-use system means users can self-test once trained with the unit storing up to 500 fit tests. It can also print fit test cards via standard Windows-based printers.
After a 30-second daily calibration, Quantifit is virtually maintenance-free; it has no wicks to change daily and no internal optics, which can become contaminated and must be sent to the manufacturer for cleaning.
In fact, because it doesn't require consumables, Quantifit also offers value for money in terms of ongoing cost of ownership.
OTHER ARTICLES IN THIS SECTION