Spring into action
07 April 2016
Popular for all workers, and particularly for company employee uniforms, the men's Dickies polo shirt is, along with the range of work trousers, a key piece in the Dickies clothing range.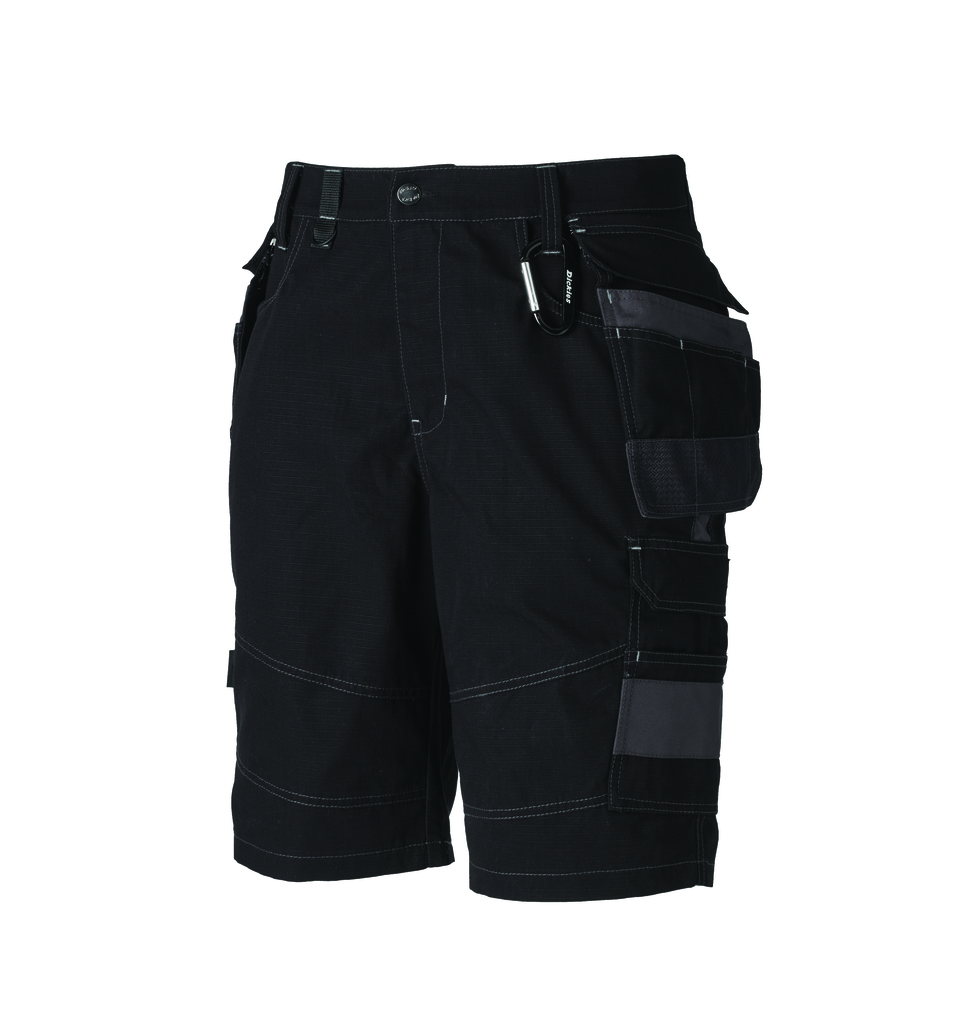 For 2016 Dickies has introduced two-tone polo shirts and the Riverton Polo with a tipped collar shirt alongside the two-tone softshell jacket. Available in a host of colours these polos and jackets are ideal for embroidered workwear.
Dickies Oxford Weave short sleeved shirt is a classic style, which is ideal for a wide range of business trades. The Oxford shirt is available in numerous colours and sizes; this smart design is suitable for everyone and perfect for uniforms.
Work shorts are the perfect option for either outdoor summer work or working in hot conditions Dickies workwear shorts are manufactured using the same fabric and features as the most popular work trousers and therefore are very durable and practical for a variety of tasks.
Also new for this year is the Eisenhower Premium shorts which follows the popular Eisenhower premium trouser. The fit has been ergonomically designed to be able to move and provide maximum comfort. The new shorts are available in black with additional tool pockets, strengthened with cordura fabric with Teflon coating.
Following on from the popular two tone range is the two-tone high visibility range, which includes a T-shirt and waistcoat. The new styles are all certified to the new high-visibility standard EN ISO 20471.
Waterproofs are also a key garment for outdoor working; particularly with the weather in the UK being inconsistent it could be warm but wet and miserable. And, as would be expected, Dickies have this covered too with a wide range of waterproof jackets, Glenwood, Harlington, Fulton, Cambridge, to the Stanton packaway jacket. The Dartmouth coverall to the Somerton Suit, which is waterproof to 5,000mm. Alongside the Raintite trousers and jacket which are staple products for workers outside in the agricultural or industrial sectors they are also virtually noiseless in action.
OTHER ARTICLES IN THIS SECTION