Record number of entries
04 September 2014
UK Worker of the Year 2014 proved a huge hit at Round 8 of the British Superbike Championship (BSB) at Cadwell Park, with hundreds of entrants beating the 5th September deadline to enter.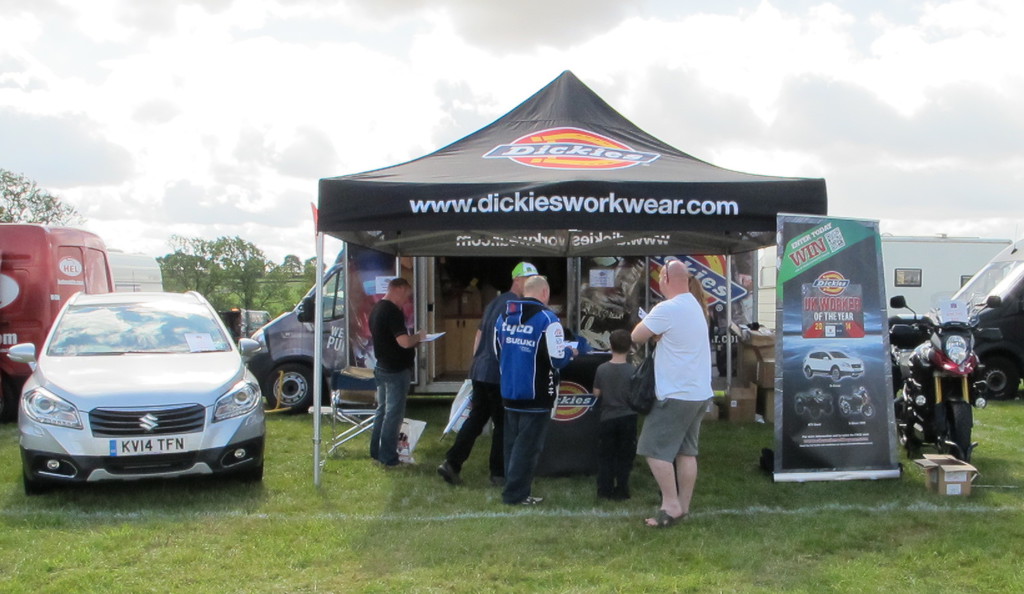 BSB followers crowded in large numbers throughout the Bank Holiday weekend to get their last minute entries in.
This marks the fifth year of the competition presented by the workwear company Dickies, who pushed the competition to their fans courtesy of the Dickies showroom at Cadwell Park.
UK Worker of the Year organisers will soon be drawing up a shortlist for this year's finalists, who will then attend a judging day at Suzuki GB headquarters on the 26th September 2014. This year's winner will be announced at the final BSB meeting at Brands Hatch on the 18th October, where the winner will pick between a S-Cross car, V-Strom 1000 motorcycle or an ATV Quad as their preferred prize. The winner will also have a chance of winning £100,000.00 in cash, if they correctly predict the outcome (top six) of one of final BSB races.
Maurice Morton, sales and marketing director at Dickies said: "This year the standard of entries in the competition has surpassed that of the previous four years. We launched UK Worker of the Year 2014 at Brands Hatch back in April so it was fitting to come to Cadwell Park and have a presence at another BSB event before the entry deadline. We've had hundreds of brilliant entries over the weekend and since the launch, leaving us with a tough job in picking this year's finalists,"
"It was fabulous to see such an interest in the UK Worker of the Year competition and how much admiration bikers had for the V-Strom 1000 and the S-Cross car."
It was another successful weekend for the Dickies sponsored rider Chris Walker, who finished 3rd and 8th in the two races respectively, maintaining his fantastic 6th place overall in the BSB Championship table. It was a tough weekend for Dickies' sponsored Tyco Suzuki rider John Hopkins, however teammate Josh Waters continued his impressive form with two 5th-place finishes.
OTHER ARTICLES IN THIS SECTION