Fall arrest coverall
20 January 2016
Dickies recently launched the Fallx Suit at SPE Offshore Europe in Aberdeen for those working at height and in confined and tight spaces.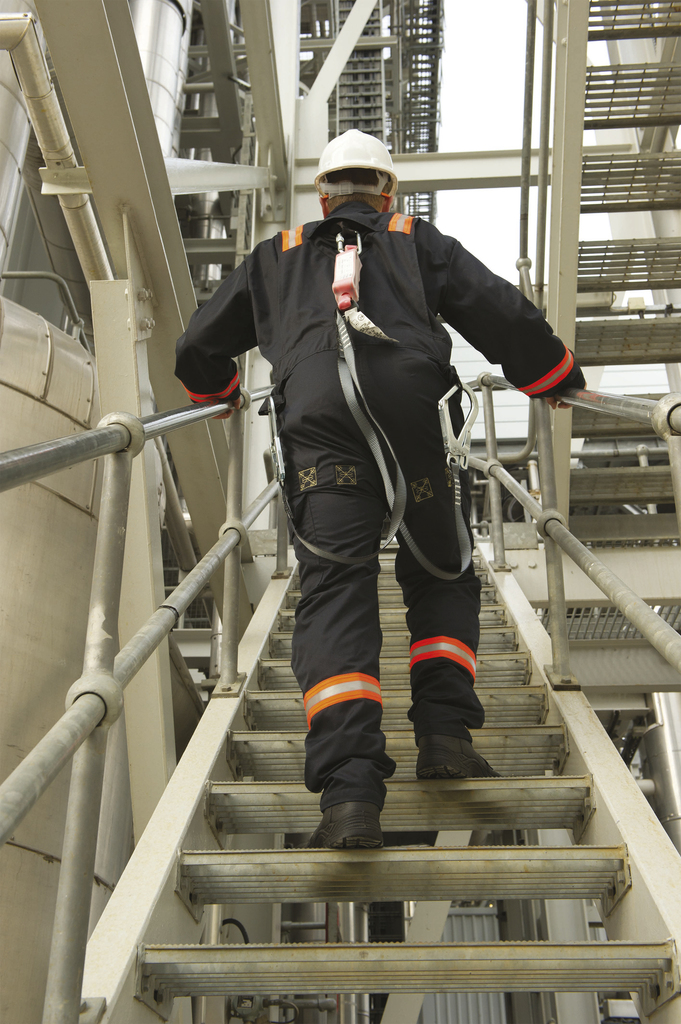 The new concept incorporates fall arrest with regular coveralls. As well as being practical, lightweight and comfortable compared to a traditional harness, Fallx is designed to provide a solution to issues of compliance, safety and comfort.
It is also suitable for use as a rescue harness and is used in many applications from working at height; confined spaces or ERT teams where its ability to be donned quickly provides critical extra seconds.
The Fallx Coverall is manufactured using Nomex Comfort, which is an inherently flame resistant, high temperature meta-aramid fabric.
It is tested and CE approved as a combined system to meet EN361: 2002, EN 11612:2008 A1 B1 C1 and EN1149-5 2008 and EN 1497. It has also been fall tested after flame engulfment ensuring worker safety in all scenarios.
Jim Hanna, Dickies international business development manager, said: "Those workers who are used to wearing a harness notice a major difference with the Fallx Coverall, it can be worn all day and feels comfortable even when sitting or crouching. As the harness element is inside the coverall, the webbing is protected from entanglement as well as exposure to normal day-to-day UV, grime and dirt accumulations. It also prevents the user from snagging on protruding objects in confined spaces. The suit is lighter and more cost effective than a pair of coveralls combined with a harness."
OTHER ARTICLES IN THIS SECTION