Improved safety couplings
30 March 2016
Over the years, Swedish core brand, CEJN has proven to be a leading quick connect coupling range for Tom Parker, distributor of pneumatic and hydraulic products.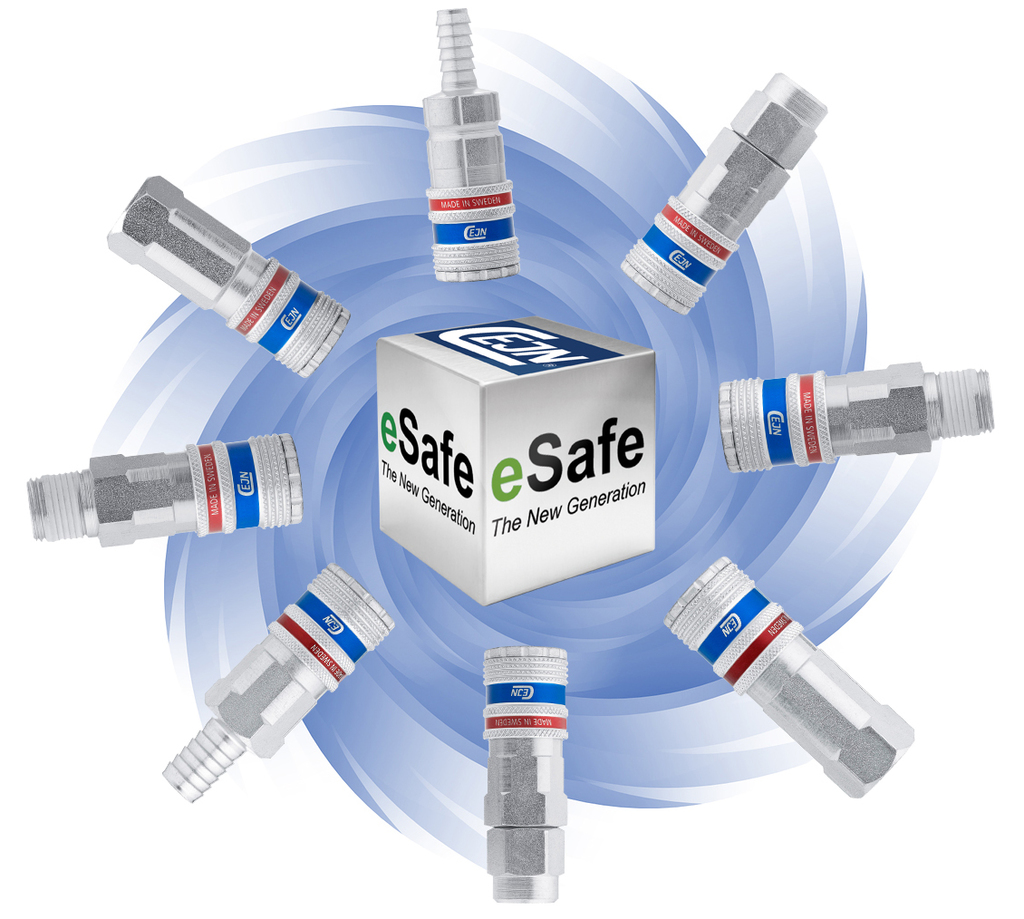 Now, CEJN's product development team have designed and manufactured a new and improved safety coupling that will replace the need for both standard and safety ranges, with many additional user benefits.
CEJN have ensured that their new coupling range complies with Safety Standard ISO 4414 and the EU Directive 2012/27/EU for energy efficiency. CEJN's original standard coupling range has now been superseded by their superior eSafe coupling range and the standard range has now become obsolete.
CEJN's new generation eSafe couplings are said to boast innovative designs that provide the highest flow currently on the market, combined with a low pressure drop. This combination provides maximum efficiency and increased productivity for a huge range of applications. In fact, pneumatic running costs can be reduced by as much as 30% depending upon the type of installation, the company says.
eSafe high quality, one-hand operated couplings vent downstream pressure before disconnection, thus reducing the level of noise and eliminating the risk of hose-whip, keeping the operator safe from harm.
OTHER ARTICLES IN THIS SECTION