Compatible half-mask solution
03 February 2016
According to JSP, wearing face-protection equipment such as faceshields and visors is no problem when they are used with its Press To Check filters on a half-mask.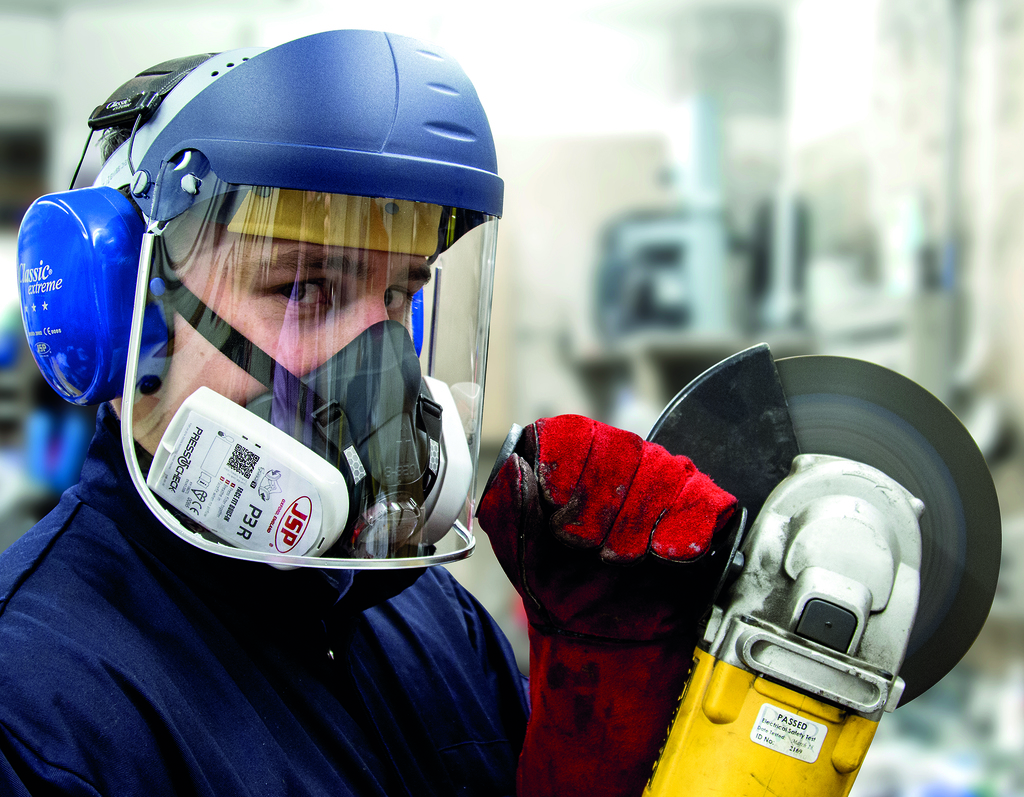 The low-profile, swept-back design of the Press To Check filters enables impressive visibility, allowing the filters to be worn effectively behind all types of faceshield and welding visor.
End users are now therefore able to achieve a compatible half-mask solution with their faceshields whilst also receiving the functionality benefits of the Press To Check face fit check system. The hinging system on JSP's Press To Check filters enables the wearer to quickly determine whether a correct face-fit has been achieved every single time they put on their half-mask before entering a hazard area, without disturbing the fit to the face, so providing daily face-fit reassurance. This is one of the features that led to the product winning the BSIF Product Innovation of the Year Award in 2014.
The Force 8 half-mask fitted with Press To Check filters has enabled many end users to upgrade their respiratory protection programmes away from paper-style disposable masks where impractical, intrusive, claustrophobic and inefficient annual qualitative fit tests are required to be carried out with a bag on the head and taste spray fired into the bag to detect leakage. Press To Check's built-in fit checking is both simple and convenient.
OTHER ARTICLES IN THIS SECTION