ARTICLE
Queens Award winner
12 August 2015
As the Queens Award celebrates its 50th anniversary, North Shields based manufacturer Elfab were delighted to be among this year's winners.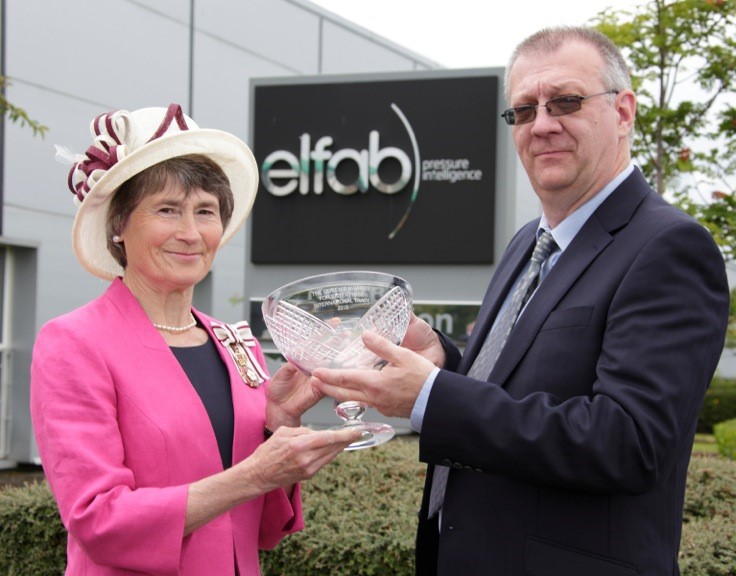 Elfab's success in the category of International Trade is a recognition of its ongoing achievements in supplying a global customer base.
The celebrations for the Queens Award started on the 21st April 2015 when the winners were officially announced. This was followed by an invite to Buckingham Palace and finally a visit from her Majesty's Lord Lieutenant, Mrs Susan M Winfield on 31st July.
The visit included a tour of the North Shields manufacturing facility, where Elfab were joined by the MP for Tynemouth, Mr Alan Campbell, and the Chairman of North Tyneside Council, Councillor Gary Bell as well as a number of local suppliers.
Elfab said that winning the prestigious Queens Award further positions the company as a global leader in the manufacture and supply of safety critical pressure relief devices.
OTHER ARTICLES IN THIS SECTION