Buy online, anytime
22 June 2015
Toyota Material Handling UK has extended its online product range of BT hand pallet trucks and launched a new look website.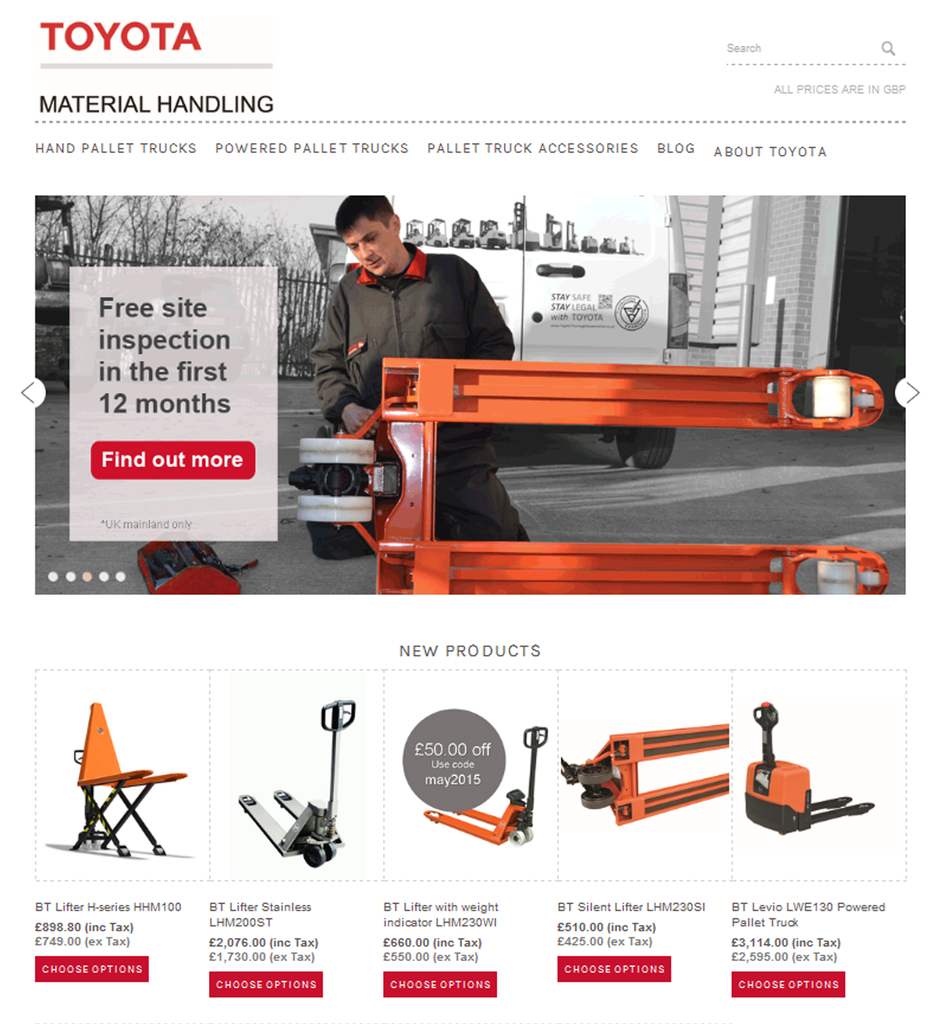 The E-commerce site from Toyota, btpallettruck.co.uk, has been redesigned to support a more contemporary look, resulting in a more user friendly website that's compatible with both mobiles and tablets. Product choice on the site has been improved to include additional options such as fork sizes and a choice of wheels.

The additional hand trucks that have been added can benefit companies from a range of industries from the BT Silent Lifter for out of hour's deliveries, to the BT Lifter galvanized and stainless for use in corrosive environments and applications that demand a high standard of hygiene. Other products include the BT Lifter with weight indicator, the heavy lifter and the BT high lifter hand pallet truck with ergonomic workstation.

The website also offers a free site inspection within the first 12 months of ordering, next day delivery on a BT standard lifter LHM230 and hand pallet truck accessories including the hand pallet truck chock.


OTHER ARTICLES IN THIS SECTION