ARTICLE
Upgraded VOC detector
21 May 2015
Increasing demand from oil and gas exploration companies for soil gas analysis and surveys has led Colorado-based US Geochemical to purchase an Ion Science Tiger volatile organic compound (VOC) detector.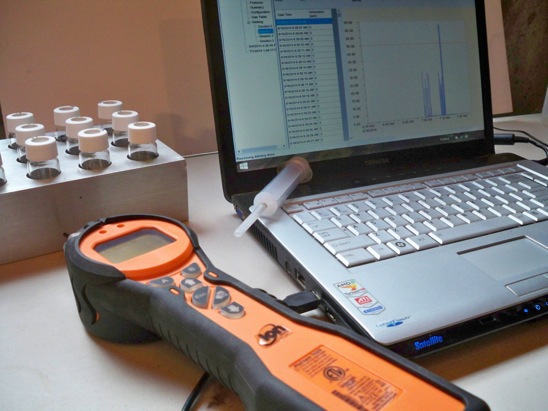 This photoionisation (PID) device has been upgraded with an advanced data logging feature and is being used to help identify potential drilling targets by sampling headspace hydrocarbon microseepage from petroleum reservoirs.
James Fausnaugh, owner of US Geochemical, said: "Until recently, I offered a vapour free hydrocarbon analysis but clients prefer the familiarity of soil gas geochemical testing which is relatively low cost and can help rule out areas of little interest. I saw the Ion Science Tiger VOC detector being demonstrated at a conference and liked its ease of use and robust design."
According to Ion Science, the Tiger VOC detector performed the best when tested against competing instruments in humid and contaminated environments where it provided the most stable, repeatable readings. It has a dynamic detection range of 1 parts per billion (ppb) to 20,000 parts per million (ppm), and a response time of just two seconds.
OTHER ARTICLES IN THIS SECTION