ARTICLE
Anti-fatigue flooring and matting
19 May 2015
Wearwell (TMC Mats) is set to exhibit their anti-fatigue flooring & matting products that are specially designed for the industrial athlete at Safety & Health Expo.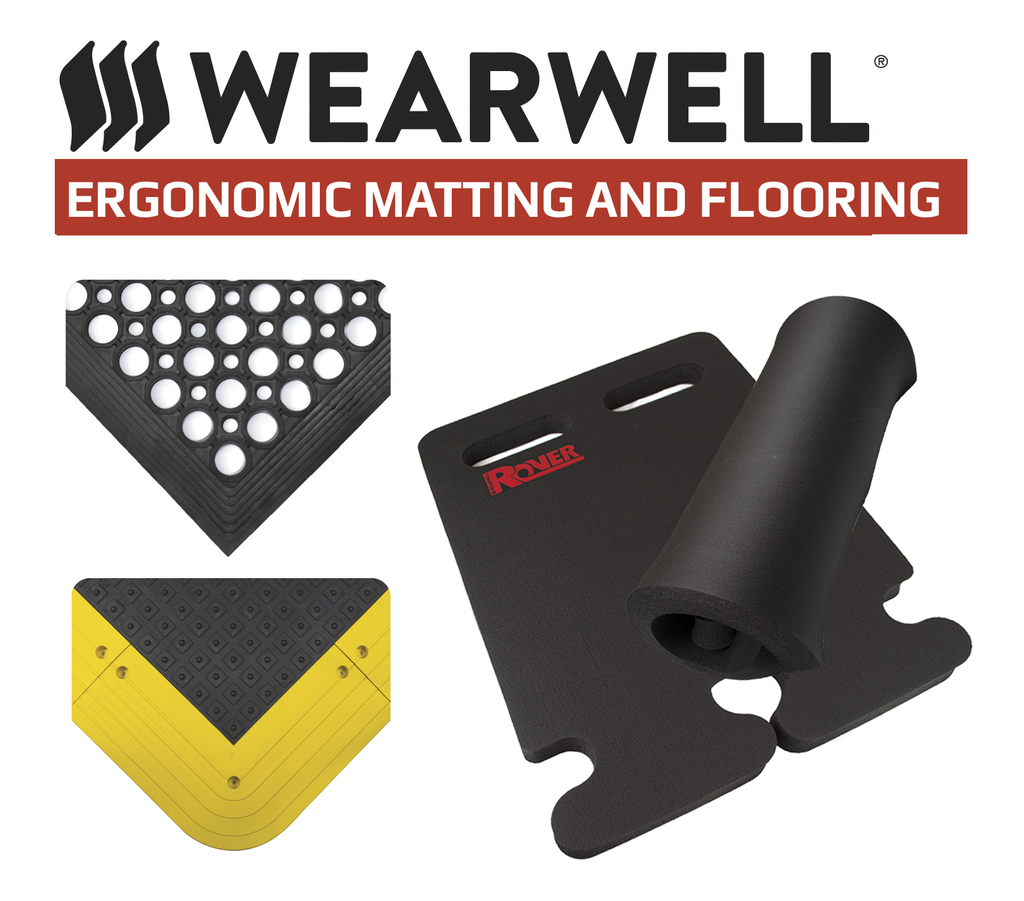 Celebrating 25 years with the original diamond-plate design, Wearwell offers a variety of flooring and matting products spanning many industrial environments. From their economical WorkSafe line to versatile ErgoDeck tiles, Wearwell delivers sure-footed work surfaces that maximise productivity, performance and safety.

The three product lines that will be on show include WorkRite II – a versatile, lightweight natural rubber mat that features moulded-in beveled edges and a hygienic open design that make it a practical, economical matting solution for both non-caustic wet and dry areas.
ErgoDeck is engineered with a patented LockSafe technology for the evolving workplace. It is versatile in both area and environment. It can be installed to cover large areas or custom workstations in environments from foot and light-cart traffic to more demanding areas needing drainage or additional traction.

ROVER – Takes anti-fatigue to a mobile playing field; its patented 3-in-1 design and plush nitrile-enhanced sponge are said to make it the most versatile kneel mat available.
Stand: T2220
OTHER ARTICLES IN THIS SECTION