Mobile scaffold tower
14 May 2015
Reachmaster is a mobile scaffold tower suitable for a range of jobs, from working on low ceilings or decorating internal walls, to maintaining the outside of tall buildings.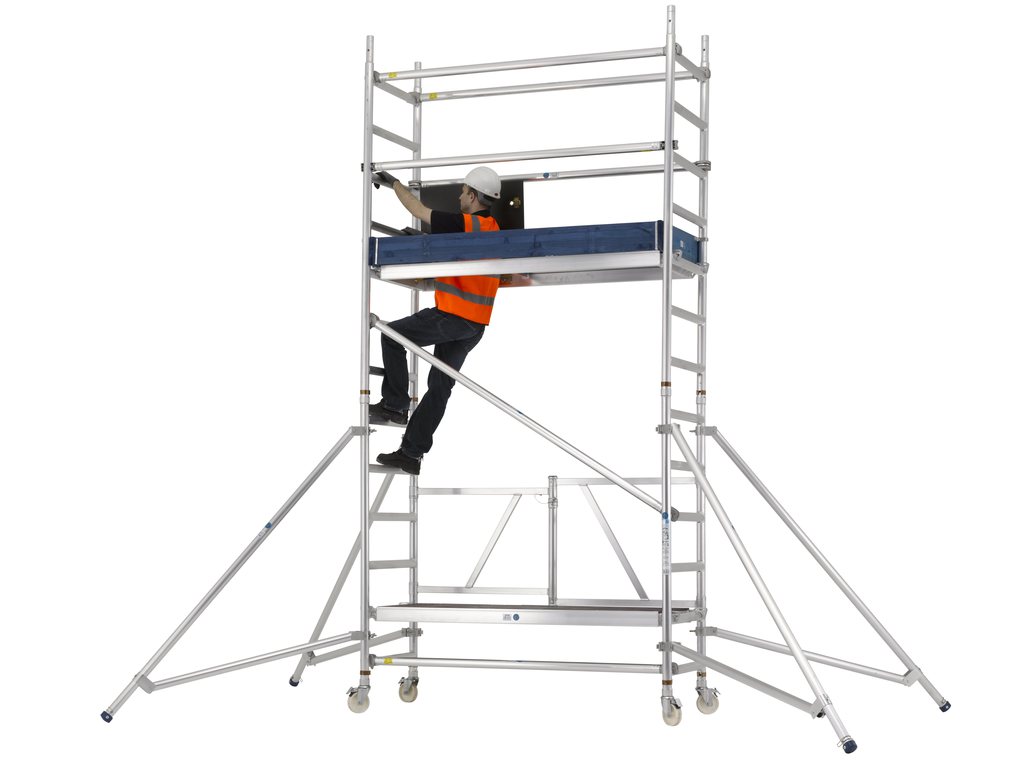 Available now, Reachmaster is designed to offer value for money for scaffold tower users. According to Zarges, it offers more working heights than virtually any other aluminium scaffold tower in its class, from 2.5 to 8.5m.
To simplify set up, the Reachmaster has a folding base frame which can be wheeled into position even when it's closed. Opening out the base frame and locking the folding gate is quick and easy. Braces snap into place and are colour coded for identification. It includes a folding base frame (measuring 1900 x 960 x 360mm when closed), making it compact enough to store and transport easily.
With its 50mm diameter frames and braces, as well as aluminium spigots that are designed to withstand rigorous use, Reachmaster is certified to EN 1004 Class 3, has a safe working load of 210 kg and is erected using the recommended 'through-the-trap' (3T) method.

OTHER ARTICLES IN THIS SECTION